Path for iPad released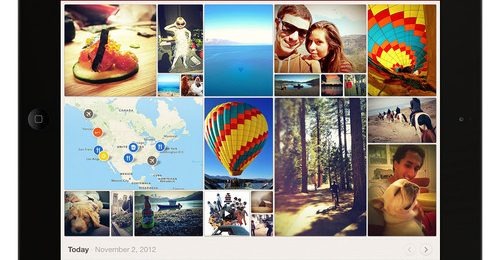 Path has pushed out a new version of its app, now catering for iPad and iPad mini users wanting to keep up with the movements and media from their friends and family. The new app, a free download, means iPad owners no longer have to use the double-size iPhone version when they're on their tablets, with an all-new interface to suit portrait and landscape orientation on the Apple slates.
A new homescreen takes advantage of the larger real-estate on offer to include recent activity and the friends list, all on one page. That makes it easier to see friends' activity with fewer taps, Path points out; the company also expects usage of its app to surge now that more people have native access to it.
Individual views of friends' book moments now show comments and profile pics for each user, together with the description (and Path's equivalent of read receipts) on the same page. Swiping left and right through the landscape view switches between days, showing all the check-ins that were made on a map.
The new iPad version follows updates to Path's smartphone apps, as well as broadening of the service as a whole; earlier this year, the company added movie searches and "nudging" to its iPhone and Android software. Path for iPad will be landing in the App Store imminently, whereupon you'll be able to find it here [iTunes link].