Patent suggests Google Glass 2 looks less dorky, more creepy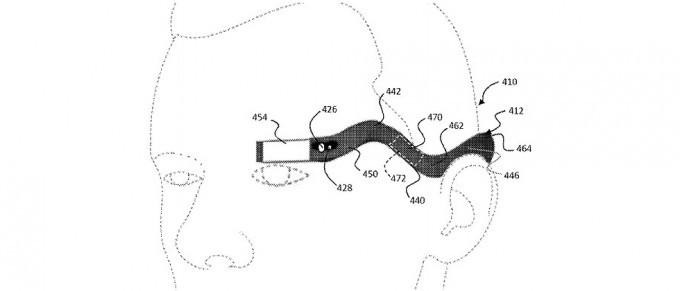 A new document shows Google Glass 2, or another iteration of the first, to look more like head-wrap than a pair of traditional glasses. The form is a patent, and the patent has been filed this week with the US Patent and Trademark Office. In the patent, we see a pair of Google's Glass smart wearable, this time utilizing the shape of the wearer's head to their advantage, rather than relying on the nose. This version doesn't require that you have the device resting up in front of your face – just the glass display reflection.
This system remains much like the original Google Glass, made primarily for "receiving, transmitting, and displaying data." What's different here is the way in which the user will be wearing the device, and balancing it – so to speak – on the side of their head.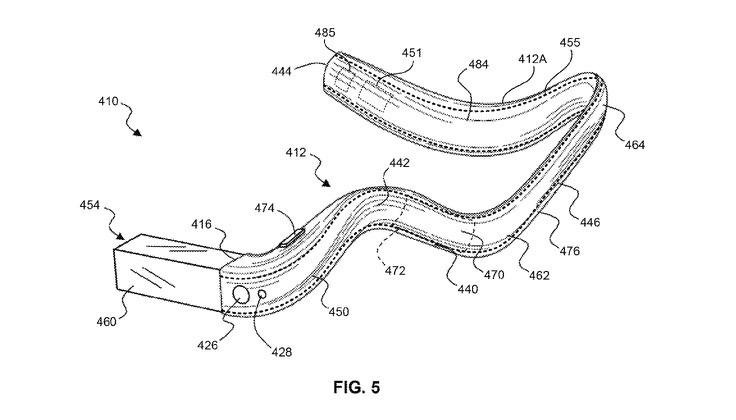 This device is comprised of a display, a band, and "image generating means." According to this patent, the band is "configures to be worn on a head of a user and over only one ear of the user, the band defining a display end to which the display is affixed, the band extending from the display tend to a free end, the band including an inner member and an outer member."
"The general shape is deformable and changes from a first shape to a second shape that corresponds to a shape of the head of the user."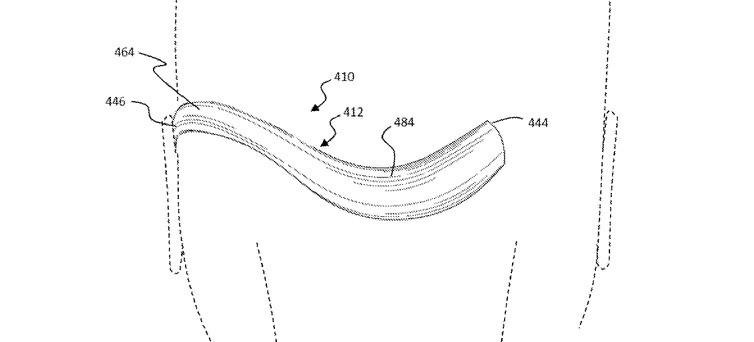 Outside you'll find a molded thermoplastic elastomer (movable, soft plastic). Inside you'll find an armature wire.
It'll be able to move and form to the head of the wearer. We'll have to hope that the wearer knows well enough about how the display is supposed to sit above their eye that they'll form it correctly every time they put it on.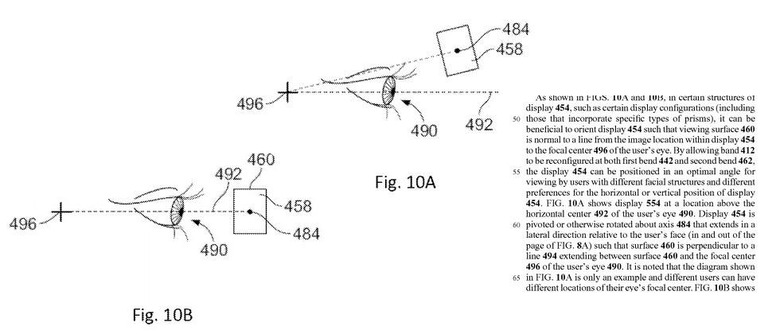 Of course, if you're a glasses wearer now, you know the struggle (and that most of the time, there isn't one.)
Also, this set of Google Glass drawings makes it look like a worm. A worm that worms its way around the side of your head, for optimum comfort.
VIA CNET, you can read more about the technology in the USPTO Patent PDF.