Pastel USBCell AA Batteries bring a little color for spring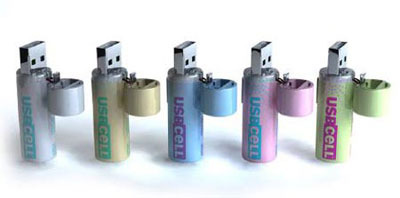 It's warming up, flowers are blooming and USBCells are changing colors to keep up with the season. The Pastel USBCell AA Batteries by Moxia Energy are trying to make even the most hidden gadgets pretty.
I like having pretty looking stuff, but a battery that is going to be hidden away is a bit much for even me. That is unless the rest of your stuff is clear, then this would be great. Who knows it may give even your techie toys a bit of spring fever.
The pretty little USBCells are going for $19.95, not bad if you just want to brighten things up a bit. Just because no one else knows that you have it doesn't mean it can't make you smile a bit.
USBCell AA Batteries Now in Pastel Chick Colors [via everythingusb]