Password Privacy Bill Killed In House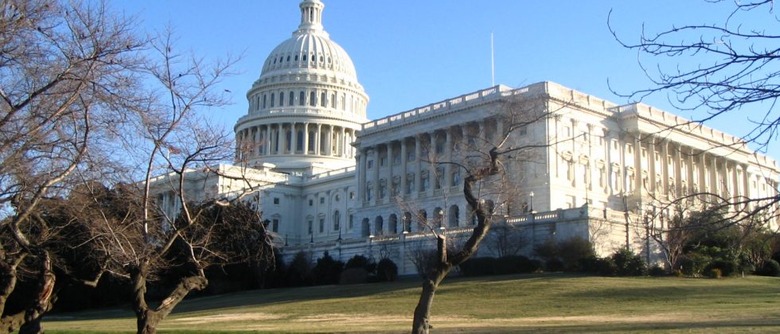 An attempt to make employers demanding access to Facebook passwords illegal has been killed off by the US House of Representatives, with arguments between political parties seeing the privacy amendment voted off the table. Democratic Congressman Ed Perlmutter had suggested attaching an amendment [pdf link] to H.R. 3309, the Federal Communications Commission Process Reform Act of 2012, which would have specifically added social networking access protection. However, the amendment was rejected by 236 to 184.
"Nothing in this Act or any amendment made by this Act shall be construed to limit or restrict the ability of the Federal Communications Commission to adopt a rule or to amend an existing rule to protect online privacy, including requirements in such rule that prohibit licensees or regulated entities from mandating that job applicants or employees disclose confidential passwords to social networking web sites" Sec.5. Protecting the Passwords of Online Users amendment
Only one Republican voted in favor of the Sec.5. amendment, and only two voted against it. Perlmutter described the addition as vital to satisfy the "expectation of privacy" individuals have on Facebook and Twitter. "They have an expectation that their right to free speech and religion will be respected when they use social media outlets" he argued ahead of the vote. "No American should have to provide their confidential personal passwords as a condition of employment."
However, Republicans countered that the amendment would only serve to undermine the new transparency guidelines intended for the FCC, rather than actually protect individual user privacy:
"I think it's awful that employers think they can demand our passwords and can go snooping around. There is no disagreement with that. Here is the flaw: Your amendment doesn't protect them. It doesn't do that. Actually, what this amendment does is say that all of the reforms that we are trying to put in place at the Federal Communications Commission, in order to have them have an open and transparent process where they are required to publish their rules in advance so that you can see what they're proposing, would basically be shoved aside. They could do whatever they wanted on privacy if they wanted to, and you wouldn't know it until they published their text afterward. There is no protection here" Republican Representative Greg Walden, Oregon
The furore over passwords began earlier this month, when reports surfaced suggesting some employers were demanding complete access to potential employees' Facebook accounts so as to perform checks on their character.  Although the exact numbers of those impacted by the rumored privacy invasions are unclear, the speculation proved sufficient to prompt Facebook to change its own policies.
As well as adding a section making it a violation to demand or share a Facebook password, the social network threatened to take legal action against any company caught doing so. The site later clarified that it had no "immediate plans" to do so, however.