Parrot ZIK super-advanced headphones priced and dated for US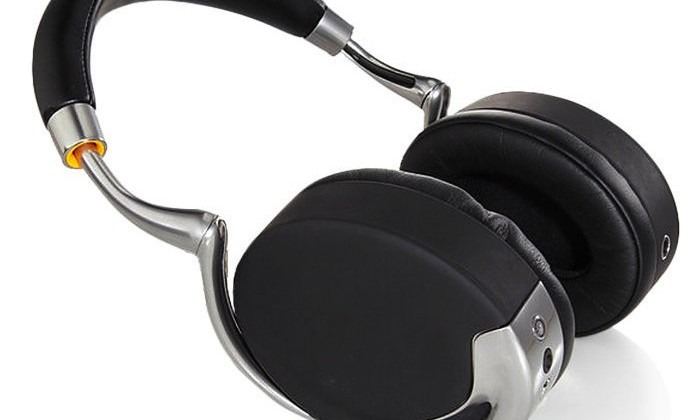 Parrot has confirmed pricing and availability for its advanced ZIK touch-activated Bluetooth headphones, with the app-supported pair shipping in the US from July 27. The Philippe Starck designed cans feature touch-sensitive surfaces on the outside of the earpiece, allowing wearers to adjust volume and skip through tracks simply by swiping a fingertip against them. However, style and performance like that doesn't come cheap.
In fact, Parrot is asking a hefty $399.99 for the ZIK set, which puts them up against some big names in prosumer headphone technology (as well as competing with custom in-ear headphones). What most rivals don't offer, though, is a pair of apps – for iOS and Android – that allow listeners to control the virtual "Concert Hall" DSP remotely.
NFC is used to pair your music player (if supported) though there's also a wired option to hook up old-school devices too. The rechargeable battery is juiced up via USB, and there are four integrated microphones used for active noise-reduction and hands-free calls.
There's even automatic muting, the ZIK headphones pausing playback when they sense that you've taken them off. The Parrot ZIK headphones are available to preorder from Brookstone in the US now.