Parrot AR.Drone Gets Grounded In New Teardown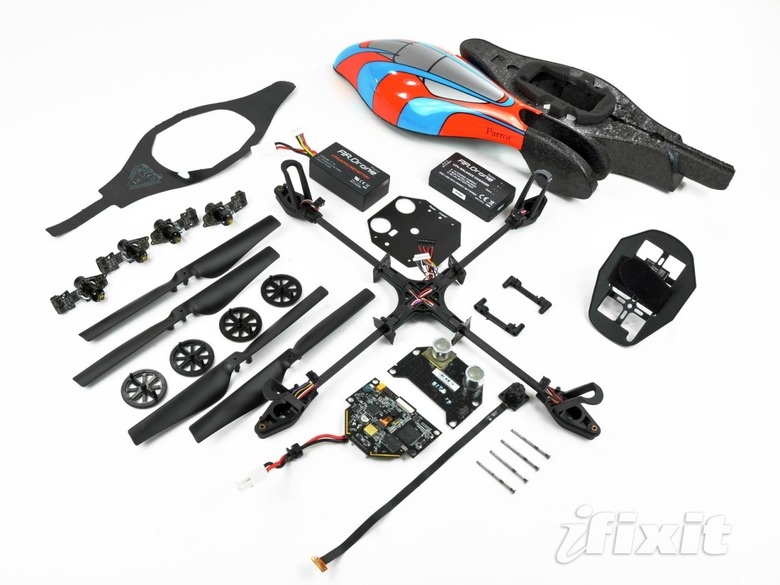 If you're a Parrot AR.Drone owner, the view below is probably something you're only likely to see after a particularly impressive – if overly organized – crash. The quadricopter is designed to make component replacement straightforward, but iFixit went one step further and stripped it down completely in their latest teardown.
Interestingly, all of Parrot's complex processing – which uses various ultrasound and other sensors, together with camera input, to guide the AR.Drone's autopilot – is done on a 468MHz ARM9 processor. iFixit were suitably impressed by most of Parrot's decisions regarding construction, with all the points where users are likely to want to replace components easily accessed and dissembled. More info here.