Parrot AR Drone 2.0 has better controls and 720p video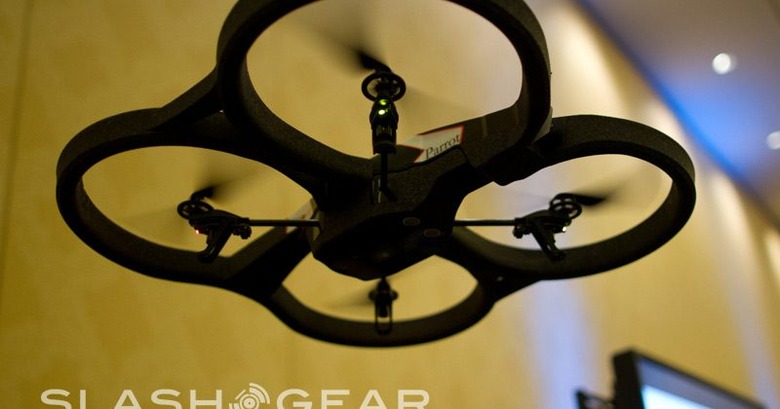 Parrot's awesome flying remote control drone stole the hearts and minds of the young and young at heart, and the second revision seems to improve upon it in every way. The AR Drone 2.0 includes a higher resolution camera, an upgraded app, and perhaps most importantly, a revised control scheme that allows the user to more precisely control the quadcopter in relation to the user.
In the original version, controlling from an iPhone or Android phone meant keeping the Drone going in the same direction like any remote controlled car or plane – when the pilot turned the drone around to face himself or herself, the controls would be "reversed", at least from a user perspective. The AR Drone 2.0 can keep itself oriented to the pilot, allowing for more precise and user-friendly controls.
The hits don't stop there. A new 720p camera can record video or photos straight to your phone, and the new motor is quieter, not assaulting your with its "weeeeeeeee" squeal. In a busy CES hall the four rotors could barely be heard. A new app will premiere with the Drone 2.0, at an unspecified time in the future. No price or availability details have been announced just yet.