Papercraft Robot (can be foiled with a bucket of water)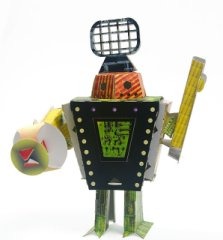 When I was a little 'un I was obsessed with robots.  Whether they be the classic clunky automatons of black & white films, Doctor Who's super-villains the Daleks or any number of wind-up tin droids, my little eyes would light up.  And when I wasn't watching them on TV or playing with toys, I was drawing them.
Nowadays, well, I'm still pretty much obsessed, so I'm very pleased to see A1 Quality Toys' papercraft robot model.  Requiring no glue or scissors, it's safe for young children (who will still need some help figuring the assembly out) and, when constructed, has moving arms and head.
Hopefully this is the first of many designs available – after all, even better than one robot is a robot army.  Considering the great "hands on" educational nature of the toy, it would also be great to see a design-your-own version where children could colour in the cut-out pieces before assembling them.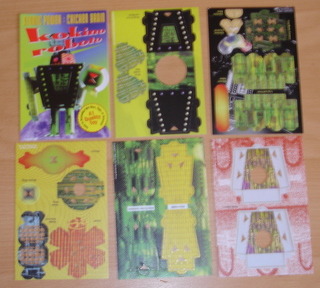 The Kokino Robot costs $10 direct from A1 Quality Toys.