Pantech Vega LTE announced, company's first superphone possible for USA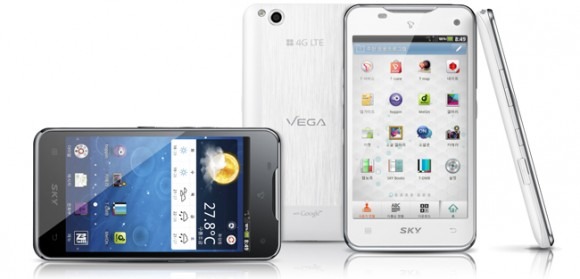 When it comes to Pantech here in the USA, we've not exactly seen the best of the crop for smartphones – all that may be about to change with the Pantech Vega LTE. This device has a 4.5-inch 1280 x 800 pixel resolution display, runs Android 2.3.x Gingerbread, and totes a 1.5 GHz dual-core processor of yet unknown origin. That's set to go up against the big guns, if I do say so myself. The device itself doesn't look that unlike a Galaxy S II, will be available in black or in white, and rumor has it, might be coming to the USA before too long.
Currently, on the other hand, the device is only slated for release inside South Korea, so don't get your hopes up TOO high, but check it out here anyway. It's got a 720p screen, has a gigantic 1860 mAh battery inside, and runs on 1GB or RAM. Inside you'll also find 16GB of storage with no word on the ability to add microSD cards to bump this up, but by the looks of it there might be a port on the right side of the display – look like that to you?
The user interface appears to be the newest lovely look at Android from a Pantech perspective, that means modified UI along the lines of the Pantech Breakout, the company's first US-bound LTE device (and the least expensive in the country, I might add.) You'll also get NFC and T-DMB mobile TV viewing (if you're in South Korea, that is,) the NFC bit likely to cause a stir of commotion if it stays put in its journey across the ocean.
Look at that winner, seem like a device you might wrap your fingers around?
[via Android Community]