Pantech unveils three new handsets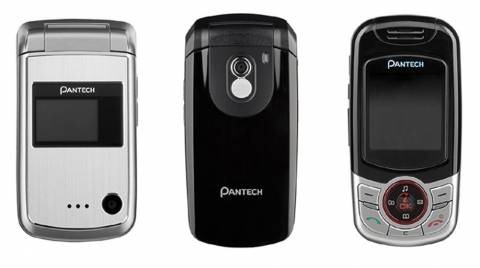 Oddly enough, being based in the UK I don't really know what cellphones rule the roost in Latin America.  Thankfully handset manufacturer Pantech wrote to me today to confide in me that, not only are they the biggest manufacturer in Korea, they're also the sixth best-selling brand in Argentina.  I'll pause while you applaud riotously.
They're dropping another three handsets to try to eke that market share up to 10% – the PG-3810, PG-1310V and the PG-1610 – which will be operated by the carrier CTI Movil.  A clamshell, the PG-3810 is 69.9g of simple pleasures, boasting as it does a VGA camera, mp3 ringtones and (wowsers!) infra-red file transfer.  The PG-1310V has a better display a WAP browser and supports JAVA, but most interestingly allows users to record and save their agenda in the Voice Scheduler.  Not quite sure why you'd want to, though.
Finally, the PG-1610 is a semi-automatic slider, with mp3 ringtones and a speaker phone.  Oh, and it has a "robust digital camera" apparently.  For taking photos of bricks and other solid things, I suppose.
Not being in Argentina, I don't know if this counts for cutting edge in the cellphone market.  Can anyone tell me? 
The phones will be available by Christmas.