Pantech Discover smartphone brings 13MP camera and 720p for $50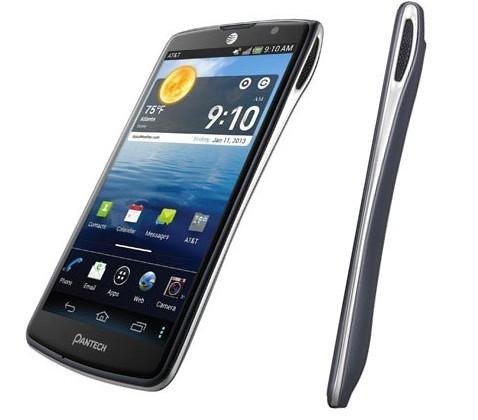 This week AT&T has revealed the Pantech Discover, a smartphone for the budget market with top-tier specifications. This machine has a 720p display and a massive 13 megapixel camera and it'll all be delivered for a mere $50 USD. This machine is also quite the looker with aesthetics that remind us of Pantech machines from yesteryear with a brand new smooth flair for the future.
The front of this machine is a 4.8-inch 720p TFT display below a 2 megapixel front-facing camera, inside you've got dual 3D surround sound, Android 4.0 Ice Cream Sandwich, and 16GB of internal memory with a microSD card slot for expansion up to 32GB more. The Pantech Discover works with a lovely 1.5GHz dual-core Qualcomm MSM8960 Snapdragon S4 Pro (though this configuration has been known for its quad-core action), and you get both NFC and DLNA wireless connectivity.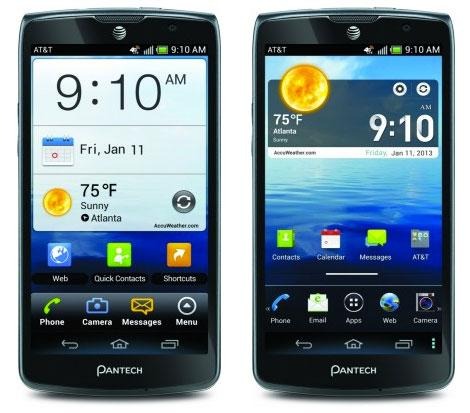 Inside you've got GSM and EDGE as well as HSPA+ and LTE connectivity so we'll more than likely see this device internationally in some form or another. You'll be working with 4.76 ounces of smartphone across a 134.2 x 68.6 x 9.1mm (5.3 x 2.7 x 0.36 inches) amalgamation of plastic, metal, and glass, and you get Bluetooth 4.0 as well as GPS (of course).
We'll be having a hands-on peek at this machine later today at Pantech's presentation as such, so stick around our Pantech tag portal to see it up close and personal. Also be sure to check in at our CES portal all week long for up to the minute updates as well as hands-on opportunities galore! The timeline you see below shows several of Pantech's latest moves that've lead them straight to this device in time and space.