Pantech Discover hands-on: AT&T budget powerhouse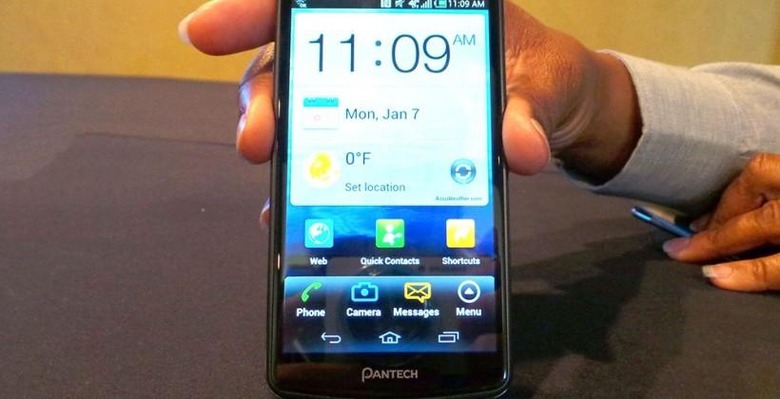 Today we've got our hands on the brand new AT&T Pantech Discover, a 4.8-inch 720p TFT display wielding Android smartphone with a 13 megapixel camera being prepped for hot sales under its surprisingly inexpensive $50 price tag. This machine was introduced to the world just this morning and was met with a collection of surprised eyes at the combination of a sub-$100 cost and specifications that would warrant much more cash up-front. In our hand here and now, the truth becomes clear.
Under the hood of this machine you've got dual-core Qualcomm MSM8960 Snapdragon S4 processor, that being the same processor you'll find in a surprisingly large number of phones (and some tablets!) over the past several months. You've got the ability to use NFC to beam URLs and contacts (and other fun stuff) from the Pantech Discover to any other Android device working with the technology as well.
This machine's main point is to bring you a rather powerful presentation at an extremely low price point. Whether or not you want a smartphone now, with a $50 phone you'll have a bit more difficult time saying no – or that's AT&T and Pantech's intent, anyway. This device does not work with the most recent version of Android, nor does it stagger the masses with highest-level specs in all areas, but the target audience isn't those that need the best of the best, it's those that want a fabulous Android phone for $50 USD.
Have a peek at our hands-on video above as well as our hands-on photos above and below to get a hang of this machine before it hits stores rather rapidly. Also be sure to stick around our CES portal all week long for more fun from all angles!