Pantech Crossover, their First US Android Effort

Pantech has hooked up with AT&T to deliver their very first Android-based effort here in the United States. This device will be a mid-range phone with emphasis on messaging and the use of social media, delivering these things with it's full QWERTY slide-out keyboard and a lovely 3.1-inch full touchscreen display. This device will be available June 5 for $69.99 with a two-year contract and minimum monthly data plan. Cute or rough enough for that last straggling family member not in the smartphone club?
An odd factor with this phone that I believe might be important to mention is that it will be traveling along this summer with the Dew Tour, a Mountain Dew touring of x-games individuals riding their BMX bikes and skateboards doing tricks and flips and bashing their brains in for your entertainment! Look for this phone to sell off the shelves as a result. Of course, with a unique look like this, with all the sharp corners and slidy goodness you can handle, one would have already expected such a thing, yes?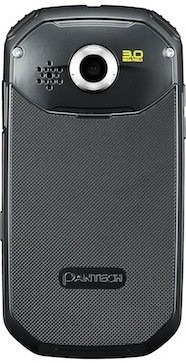 This device will be connecting along the following: HSPA Tri-Band 850/1900/2100 MHz; Quad-Band GSM850/900/1800/1900 MHz and Wi-Fi: 802.11 b/g/n, it has voice recognition and an accelerometer, micro USB jack for data transfer and power, and a 3.5mm headphone jack. In addition, it's got a 1500 mAh batter which, given that this phone is relatively small, should last you for several days, no problem. It's got a 3-megapixel camera on the back with fixed focus and 4x zoom, and it sizes in at 4.45″ (L) x 2.28″ (W) x 0.56″ (D), Weight: 5.15 oz. Also there's a microSD card slot pre-installed with a 2GB card and space for a 32GB card.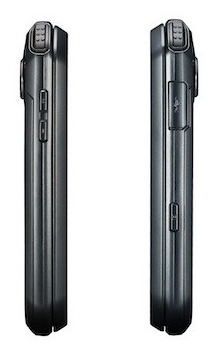 Check out the full press release below:
New Android 2.2 Smartphone Available to AT&T Customers June 5

Dallas, Texas, May 31, 2011

Key Facts

Perfect for first-time smartphone users, the Pantech Crossover™ is the first Android™ smartphone from Pantech in the U.S.

Crossover boasts a slide out full keyboard, a 3.1-inch touchscreen display, 600 MHz processor, 3-megapixel digital camera with camcorder, the popular AllSport GPS™ app and Mobile Hotspot support.

Pantech Crossover will be available from AT&T* at company-owned stores and online at http://www.att.com/ on June 5 for $69.99 with a two-year contract and minimum monthly data plan.

Pantech Crossover will be one of the premier phones promoted this summer on the Dew Tour, a major coast to coast action sports tour, of which Pantech is the official handset sponsor.

Customer Benefits

The Pantech Crossover™ makes it seamless for active people to stay connected through messaging and social media. Ideal for customers looking for additional features, personalization and convenience in their next phone, Crossover runs the Android 2.2 platform, has a side-sliding, full QWERTY keyboard, a five screen customizable interface, and an easy-to-use 3.1" touch screen to access apps, widgets and more. For users ready to make the switch from a messaging phone to smartphone, Crossover is a simple take on the popular Android operating system.

Crossover's durable design means it can go wherever you go. With a textured back cover and rubberized corners, it's not afraid of a little action and is packed with features customers use most. The full QWERTY keyboard makes it a breeze to text, email and surf the web, and from the touchscreen, AT&T customers can use Android Market™ to grab the latest apps for social networking, games and more. Crossover is preloaded with AllSport GPS™, an application that offers workout tracking, maps, a calorie counter and more features for your active lifestyle. Sporty good looks and durable design come together to make Crossover a perfect fit for any active lifestyle.

In addition, Crossover also offers AT&T Mobile Hotspot to connect up to five Wi-Fi enabled devices for customers who choose a tethering plan. Customers can also enjoy unlimited Wi-Fi usage on the entire national AT&T Wi-Fi Hot Spot network with qualifying data plans.

Key Specifications

• Android™ 2.2 (Froyo)

• 3.1″ Full Touchscreen Display with Full Keyboard Slider

• HSPA Tri-Band 850/1900/2100 MHz; Quad-Band GSM850/900/1800/1900 MHz

• Wi-Fi: 802.11 b/g/n

• 2GB card preinstalled

• microSD™ Memory Card Supports up to 32GB

• 4.45″ (L) x 2.28″ (W) x 0.56″ (D), Weight: 5.15 oz

• 3-megapixel camera with camcorder, fixed focus, 4x zoom

• 600 MHz processor

• Micro USB and 3.5mm headset jack

• 1500 mAh Lithium-ion battery; Up to 5 Hours, Standby Time: Up to 360 Hours

• Voice Recognition

• Accelerometer

To learn more about the Pantech Crossover, visit www.att.com/mobilephones-news.

Quotes

"Our Android portfolio continues to grow with unique options for customers of all types," said Michael Woodward, vice president, Mobile Device Portfolio, AT&T Mobility and Consumer Markets. "The Pantech Crossover with its unique finish and full keyboard will introduce new and existing customers to smartphone features for the first time."

"Crossover is the latest addition to our popular lineup of AT&T mobile phones," said Wyatt Whaley, vice president of product planning for Pantech Wireless. "As our first Android™ smartphone for AT&T customers, we've made sure that Crossover has all of the features our users consider indispensible and more – a full keyboard for messaging, a touchscreen for apps and games, easy access to favorite social media pages and many others.

Crossover is a simple, sporty Android device for people on the move and it will be a central part of this year's exciting Dew Tour."

*AT&T products and services are provided or offered by subsidiaries and affiliates of AT&T Inc. under the AT&T brand and not by AT&T Inc.

Coverage including mobile broadband, not available everywhere. Limited-time offer. 2 year agreement, new activation, eligible voice and a minimum $15 a month smartphone data plan required. Qualified customers only. Other conditions & restrictions apply. See contract & rate plan brochure for details. Subscriber must live & have a mailing addr. within AT&T's owned wireless network coverage area. $36 activ. fee applies. Early Termination Fee: None if cancelled in the first 30 days, but up to $35 restocking fee may apply to equipment returns; thereafter up to $325. Smartphone Data Plan Requirement: Smartphone requires minimum DataPlus (200MB); $15 will automatically be charged for each additional 200MB provided on DataPlus if initial 200MB is exceeded. All data, including overages, must be used in the billing period in which the allowance is provided or they will be forfeited. For more details on Data Plans, go to att.com/dataplans. Sales tax calculated based on price of unactivated equipment.Mobile Hotspot requires a minimum $45 a month DataPro 4GB plan. Devices connected to your Mobile Hotspot use data from your DataPro 4GB plan. Overage charges of $10 per GB provided apply if the included monthly data allowance is exceeded. Performance may vary depending on the number of devices connected and other factors. If you do not use a password, others will be able to use your Mobile Hotspot connection. Wi-Fi Access – Access includes AT&T Wi-Fi Basic. Other restrictions apply. See www.attwifi.com for details and locations. AllSport GPS requires a subscription.