Pandora Gets HTML5 Makeover: Faster And No Listen Limits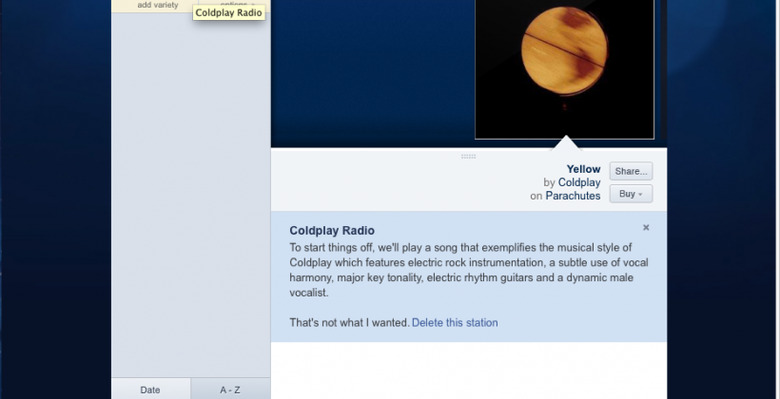 Pandora has been given an HTML5 revamp, speeding the online streaming radio site's interface and improving social sharing of personalized stations. Among the changes are a new shuffle button, which can juggle multiple stations to keep your musical style fresh, but perhaps most important to users is the removal of the listening cap. No longer are users limited to just 40hrs of play each month.
Pandora has implemented a 320hr per month "abuse prevention limit" which, if users exceed, will trigger some sort of contact to make sure "the account is being managed appropriately." We're guessing that means finding out whether you're recording cassette mixtapes and selling them at your nearest street market.
Otherwise, the process of creating custom stations is streamlined thanks to cleverer auto-complete, and once made each station has its own sharable URL. Artist information pages have been boosted too, with lyrics and biography support. It's not necessarily all good news for users, though: Pandora's changes have also been made with advertisers in mind, and the company is keen to point out that there's now more space for bigger ads along with support for full-screen video overlay promotions.