Pandigital SuperNova Android tablet launches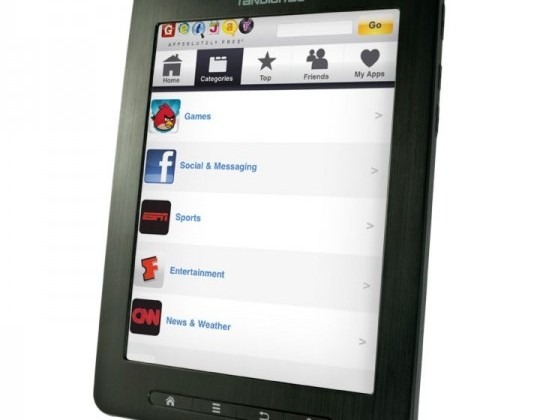 Back in August, we mentioned that the Pandigital SuperNova Android tablet had crossed the FCC. That tablet has now landed for people that want a reasonably priced tablet to order. The SuperNova will sell for $229 and is the flagship tablet in the Pandigital line of Android tablets. The tablet has an 8-inch screen with capacitive touch capability.
It has a camera on the front and one on the rear and uses a 1GHz Cortex A8 processor. Other features include integrated HDMI output and Bluetooth. Internal storage is 4GB and the tablet has a microSD card slot for expansion. The tablet supports all the things your average low-end Android tablet does with email, WiFi, flash support and more.
The tablet has nothing outstanding about it and it is positioned as a low cost entry. The catch is that there are a number of tablets in this range and with no stand out features; it will be a hard sell. The Amazon Fire is coming soon, will be priced even less, and is much more appealing to consumers. I predict fail here.
[via Android Community]