Panasonic Z1 1-inch wireless plasma costs $6k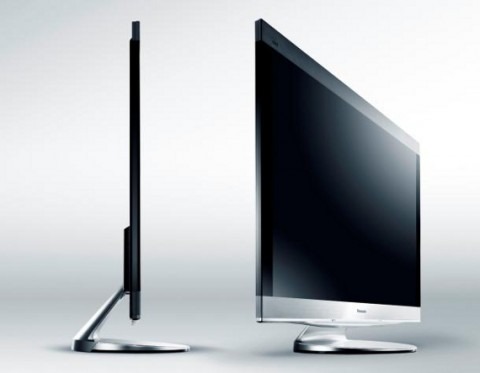 It's 54-inches, it's plasma, it's just 1-inch thick and it's got wireless HDMI – are you really all that surprised that the Panasonic Z1 Plasma HDTV is expensive?  Early pricing for the Panasonic TC-P54Z1 suggests it'll cost a cool $5,999.95 when it begins shipping in June.
For that $6k you get 54-inches of Full HD 1080p, a native contrast ratio of 40,000:1, 24Hz Cinematic Playback and THX Certification.  There's also Neo PDP low-energy panel technology (you'll probably want to save on power bills after shelling out for the set) and included speakers and stand.
The wireless HDMI box – which is included with the Z1 – not only funnels video and audio from your DVD, Blu-ray or Media Center PC to the HDTV, but has VIERA Link Internet connectivity and a VIERA Link SD card reader too.  That all means that the only cable required to your new wall-mounted $6k Panasonic is the one providing power. 
[via Crave]