Panasonic unveil Blu-Ray DVD recorder with 1TB of hard-drive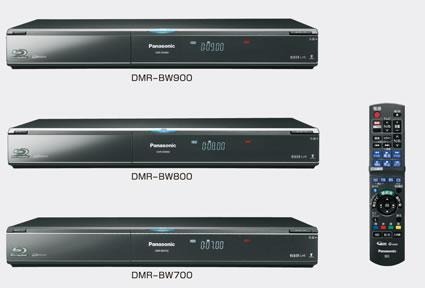 What's under your TV?  I think there's mainly dust hiding an old DVD player and creaky VCR that I wouldn't really trust with a tape beneath mine, but if you've a spare $2,600 and a holiday to Japan planned then you could do far worse than pick up Panasonic's new DMR-BW900 Blu-Ray recorder, which not only can squeeze 18 hours of HD content onto a single disc but comes complete with a 1TB hard-drive.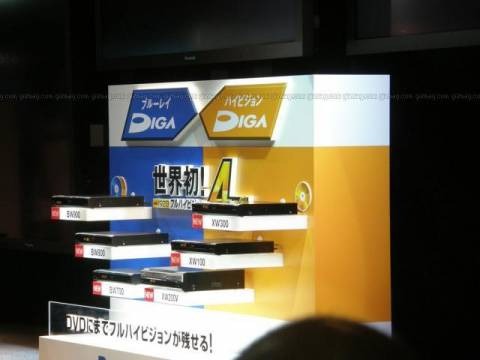 That flight to the Far East is sadly necessary since Panasonic, in their wisdom, is making the BW900 (and its lesser-siblings, which bring smaller hard-drives to the table) Japan only for the moment.  Still, we can drool from afar at the lossless recording and playback of Dolby Digital 5.1 surround sound, gasp delighted at the full 1080p HD compatibility and generally grow moist at such bizarre features as a connection to your home intercom to store footage of whoever knocks at your door.  That final function can even be accessed via your mobile.
The 1TB model can store up to 381 hours of full HD-quality video, which is enough to save every single episode of I Love Lucy and still have room left spare.  They'll land in Japan – together with a parallel line that uses HD-DVD instead of Blu-Ray – come November 1st.