Panasonic Toughbook CF-C2 Updated With Longer Battery Life And Multi-Carrier LTE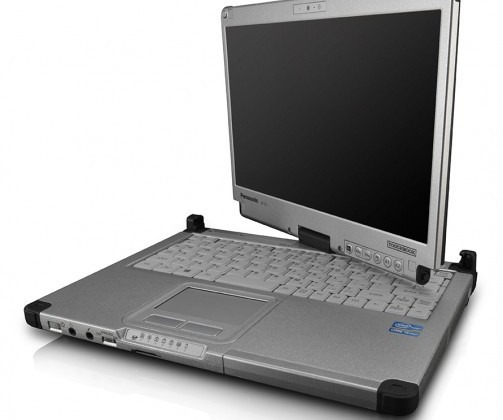 Panasonic has announced that it has updated one of its rugged convertible notebook computers. The machine is the Panasonic Toughbook CF-C2 semi-rugged convertible tablet PC. The machine has an attached keyboard and a screen that swivels to be used as a tablet.
Panasonic updated the battery giving the notebook about 14 hours of run time per charge. That is three more hours of run time than the original version of the CF-C2 that launched last year could muster. The notebook also gets updated to the latest version of Windows, Windows 8.1.
The machine can also be downgraded to Windows 7 Pro. The notebook gets a new Intel Core i5-4300U vPro processor running at up to 2.9GHz with Turbo Boost technology. Graphics for the updated notebook are handled via Intel HD 4400.
One of the most important updates is the multi-carrier LTE modem allowing for wireless broadband access on the go. The convertible tablet also gets a new 1.2MP webcam with integrated microphone and an optional 5MP rear camera. Storage options include 128GB and 256GB SSDs. The updated notebook is available now starting at $1999.
SOURCE: Panasonic