Panasonic announces Toughbook CF-C2 with Windows 8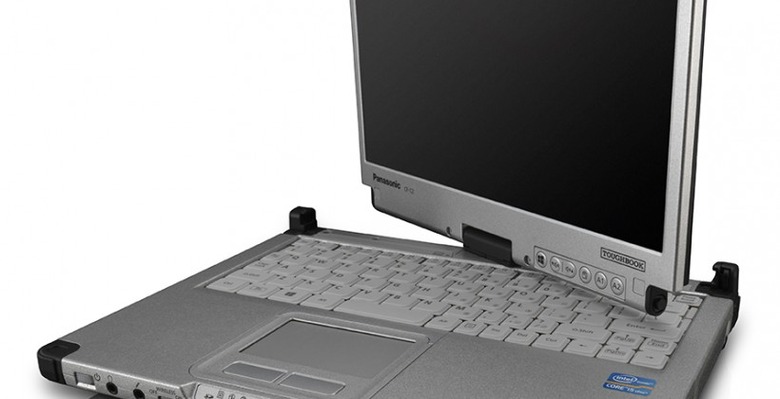 Rugged laptops aren't too common in the everyday consumer world, but they can easily be found out on construction sites and even on the battle field for military use. Panasonic unveiled the "semi-rugged" Toughbook CF-C2 convertible tablet PC earlier today, and it's built for those who need a little bit of added protection when out in the field.
The Toughbook CF-C2 is the company's latest 12.5-inch convertible notebook, and it comes with Windows 8 Pro out of the box. Inside there's a 1.8GHz Intel Core i5-3427U vPro processor, 4GB of RAM (expandable to 8GB), and a 500GB hard drive (as well as 128GB and 256GB SSD options). On the outside you'll find a pair of USB 3.0 ports, as well as an LCD IPS display with a 720p webcam at the top.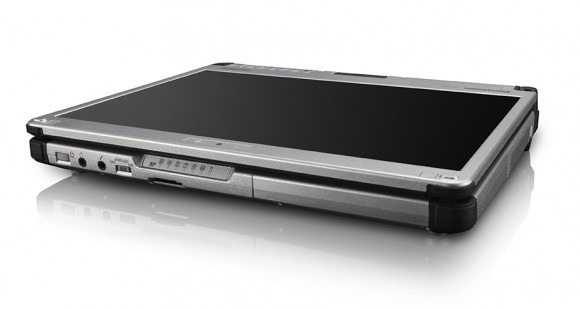 The display offers five-point multitouch and a digitizer for stylus use. Connectivity options include 802.11 a/b/g/n WiFi, Bluetooth 4.0, and your choice of either 4G LTE or Gobi global 3G, but we can't imagine anyone picking 3G over LTE, but unless of course LTE isn't available in your area, in which case 3G is sadly your only option.
The Toughbook CF-C2 can withstand up to a 30-inch drop (approximately right below waist height), and can take up to six ounces of a beverage being spilled over its magnesium alloy body. The convertible tablet/laptop will start shipping in December, with the base model setting you back a steep $2,949.