Panasonic Makes World's Largest HDTV For NASCAR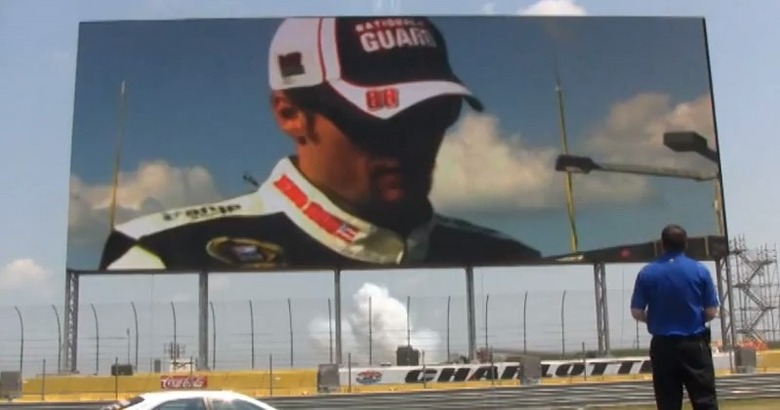 If you thought the recent lineup of Samsung Smart TVs were big, including the 55-inch D8000 we reviewed and the latest 75-incher, then take a peak here at what's currently the world's largest HDTV. This 216-feet (diagonally) HDTV, will debut for NASCAR fans attending the Sprint All-Star Race on May 21st.
The gigantic 720p LCD HDTV measures about 200 feet wide and 80 feet tall, which is 16,000 square feet of screen weighing 332.5 tons. It's composed of 158 Panasonic LCD panels lit by 9 million LED lights and it took 57 men over 4 months to construct.
Hailed as the world's largest HDTV, it now sits at the backstretch between Turns 2 and 3 at the Charlotte Motor Speedway in North Carolina. It was unveiled recently by racetrack officials along with NASCAR Sprint Cup Series driver Dale Earnhardt, Jr., who even tested out the HDTV with a virtual on-screen racing video game.
[via Consumer Reports]