Panasonic LUMIX S1R and S1 detailed with hands-on pro demo videos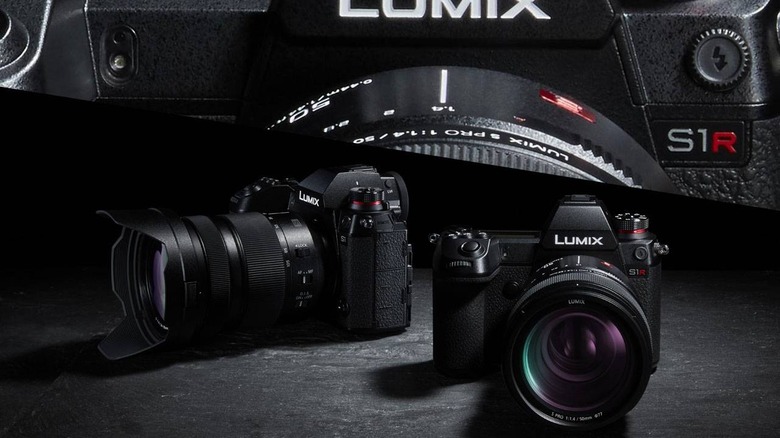 The Panasonic LUMIX S1R and Panasonic LUMIX S1 were revealed in full detail this morning with a set of new lenses. These two Panasonic LUMIX S series cameras roll with 4K 60p/50p (PAL area only) video recording, rugged durability (when protected sufficiently, of course), and what Panasonic suggests is "expandability." The LUMIX S1R's specs start with a 47.3-megapixel full-frame CMOS sensor, while the LUMIX S1 sports a 24.2-megapixel full-frame CMOS sensor.
These cameras have been being teased for a while. All the way back in September of 2018 we first started seeing official images and details on both cameras, along with a tease of the full-frame revolution on the horizon. True to the tease, the cameras today are Panasonic's first full-frame Digital Single Lens Mirrorless cameras, both coming with with 35mm full-frame CMOS sensors.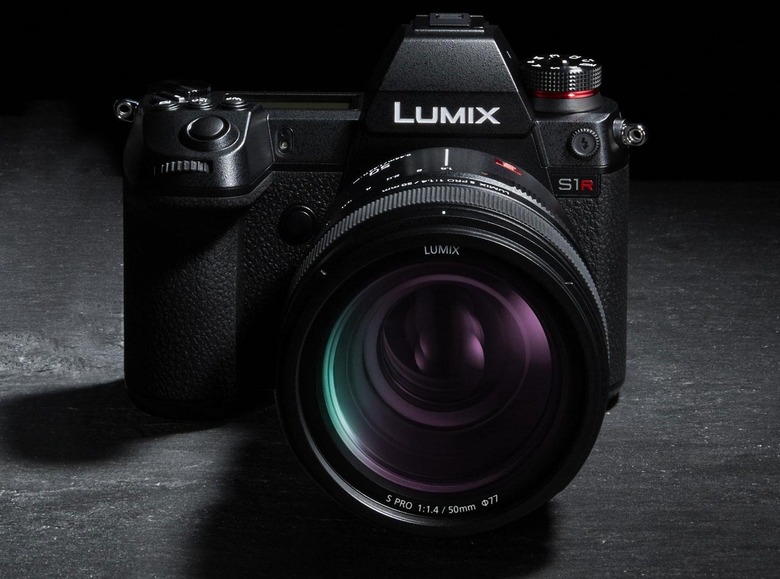 The Lumix S1R has what Panasonic asserts is "the industry's highest level of resolution in the full-frame mirrorless cameras" with its 47.3-megapixel full-frame CMOS sensor (36mm x 24mm). This camera has its own "High Resolution mode" enabling 187-megapixel ultra-high precision photo capture. This more powerful of the two cameras will cost a cool $3,700 USD.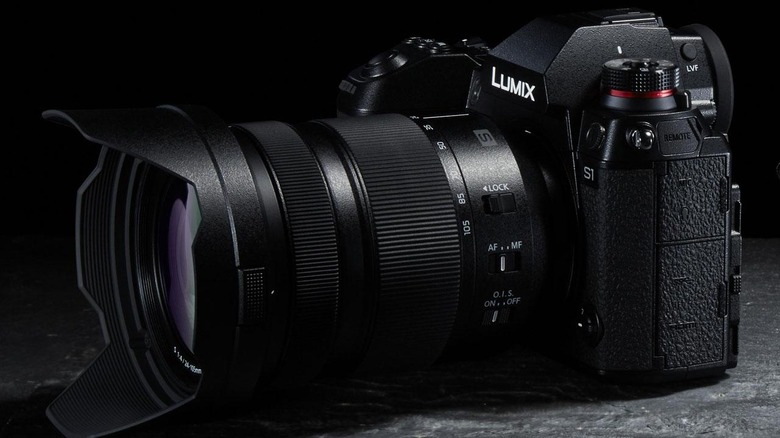 The Lumix S1 has a 24.2-megapixel full-frame CMOS sensor (35.6mm x 23.8mm). While the S1R has a RAW image buffer of 40 photos, the S1 sports a 90 photo buffer. The S1 seems to be made for videographers (more than the S1R, anyway), as it sports features that the S1R does not get, like V-Log and HEVC recording. The Panasonic LUMIX S1 will cost $2,500 USD at launch.
Both cameras are hefty. They're a significant amount of heavy, despite their relatively compact size. At over 2.2 pounds apiece, these cameras aren't the sort that you'll wan to drop on your foot. Both cameras also have Panasonic's new "real view finder" in play – that's a new 5.7-million dot OLED EVF. Both also have a 3.2-inch tri-axial rear touchscreen for viewing and control.
Both cameras are certified by Panasonic to function in a wide range of conditions, including weather with temperature down to 14 degrees Fahrenheit. Both cameras have in-body image stabilization rated up to six stops. Both have a new Venus Engine image processor and gyro sensors improved beyond any Panasonic camera released in the past.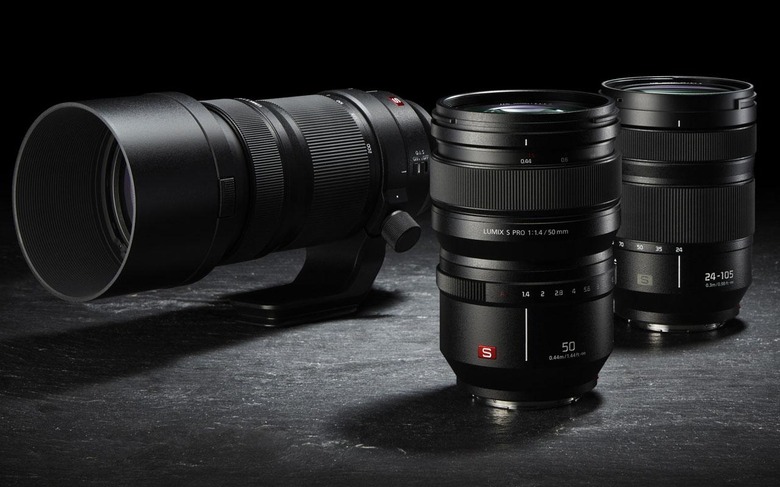 Both of the cameras revealed above come with L-Mount interchangeable lens systems. As such, the three new L-Mount interchangeable lenses revealed today will fit in real nice. There's a new LUMIX S PRO 50mm F1.4 (S-X50), LUMIX S PRO 70-200mm F4 O.I.S. (S-R70200) (telephoto zoom lens), and a LUMIX S 24-105mm F4 MACRO O.I.S. (S-R24105) (zoom lens with macro shot capability).
We're looking at a March release window for the whole lot. Stick around as we get up close and personal with these devices as soon as possible.
Above and below you'll see artist videos demonstrating how the new S-Series functions and performs in the field. Above is Daniel Berehulak, who works in some of the most extreme locations to capture top-level powerful photos aplenty. Below is a demo video from Annie Griffiths, showing her exploring Patagonia with the new S-Series cameras in full effect.