Panasonic LUMIX LX7 brings a compact processing power punch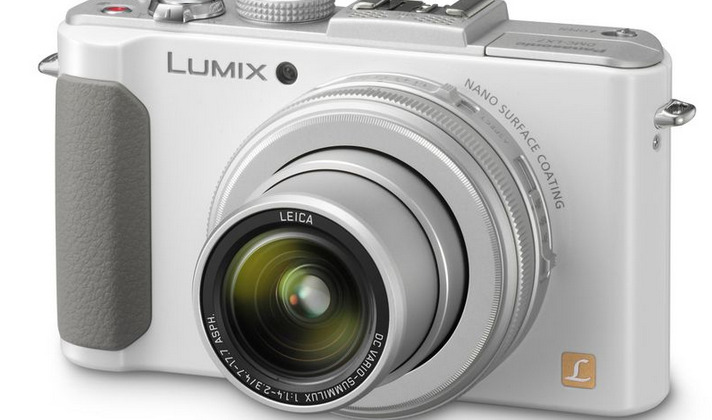 This week the folks at Panasonic have brought on the fury with a collection of cameras and accessories that will have your head spinning, hitting on a compact tip with the new LUMIX LX7. This camera has a 24mm ultra-wide angle LEICA DC VARIO-SUMMILUX lens with 3.8x optical zoom. This lens brings on 11 elements in 10 groups with five aspherical lenses and nine aspherical surfaces – this including a dual-sided aspherical surface extra-low dispersion lens, a feature never before seen in a LUMIX piece of hardware.
Lens and Sensor
All of those guts in the lens of this camera allows you to create lovely photos with minimal distortion and a soft-focused background at high resolution. With Nano Surface Coating technology implemented in this device, you've got minimized light reflection across your whole visual range (380nm-780nm). The LUMIX LX7's lens also minimizes distortion at wide end as much as possible for lovely true-to-life images at all times.
NOTE: Have a peek now at our hands-on experience with this and several other Panasonic devices released this as well!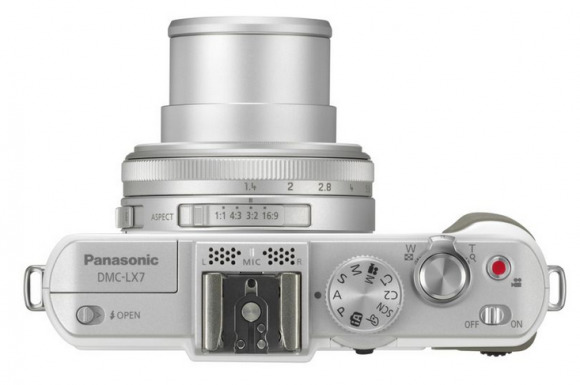 Inside the LX7 you'll find a new 1/1.7-inch 10.1-megapixel MOS Sensor that amps up your S/N ratio 1.5 dB over this unit's predecessor. With this boost you'll find that both high sensitivity recording as well as in low ISO situations you'll have high resolution images with a much more clear result than ever before. This setup also brings on rich gradation and a wide dynamic range no matter what, even if, as Panasonic reminds us, the situation is highly contrasted.
Processing
This unit also utilizes the Venus Engine as you'll also find featured on the LUMIX G5 camera revealed today. This engine revs up to bring you advanced signal processing while your Intelligent Noise Reduction system keeps your resolution high with an optimized NR process pushed to your entire image. The LG7's Multi-process NR is able to detect brightness in each section of a picture, applying multiple steps of noise reduction for an optimal look in the end.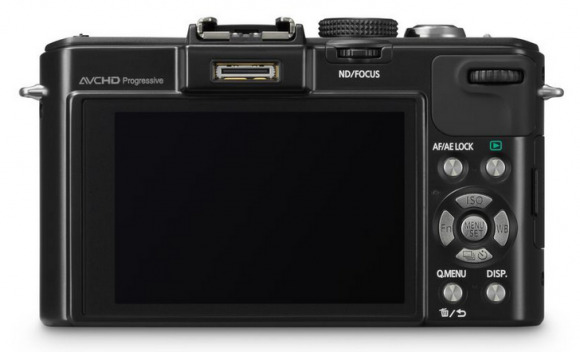 You've got high-speed digital signal output in this device to bring on high-speed consecutive shooting at 11 fps in full resolution with your mechanical shutter. You'll also be able to shoot in 5 fps with continuous auto focus if you wish.
Focus
Again much like the G5, you'll find that this device has both Intelligent Auto (iA) and iA Plus modes. With iA, you'll be able to work with Intelligent HDR, Face Recognition, Intelligent ISO Control, AF Tracking, Intelligent Scene Selector, Intelligent D-range Control, POWER O.I.S., Motion Deblur, and Intelligent Handheld Night Shot modes. With iA Plus, you'll be able to adjust exposure compensation, white balance, and your defocusing area in the background of your shots.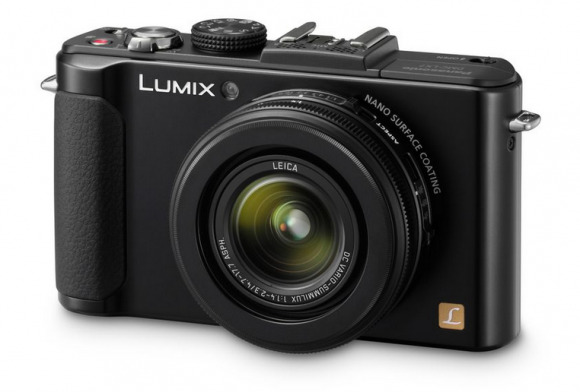 Creative Control
Along these same lines is Creative Control Mode which allows a selection of 16 filter options. These options include One Point Color, Cross Process, Low Key, Toy Effect, Dynamic Monochrome, Impressive Art, Soft Focus, Star Filter, Expressive, Retro, High Key, Hi Dynamic, Miniature Effect, and of course Sepia. In addition to each of these that you've probably already heard of, you'll also have Radial Defocus and Smooth Defocus modes, the first of which allows you to defocus radially from your light source while the second makes your defocus figuration smoother than ever.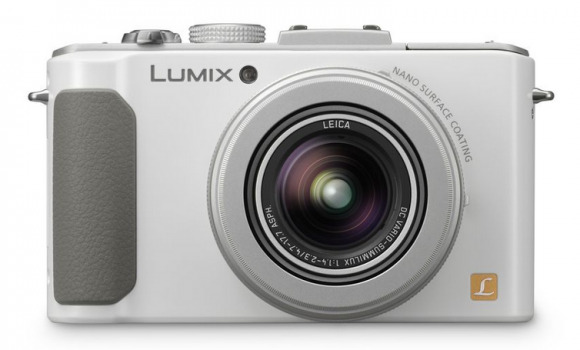 With this device you'll be able to take Time Lapse Shots over a long period of time, with Panasonic giving examples such as watching a flower come into bloom to let you know that they're in it for the long haul with this feature. Photo Styles are included here as well, with Natural, Monochrome, Scenery, Vivid, Portrait, and Custom configurations available.
Video
You'll be able to record video as well in high resolution full-HD 1,920x1,080 60p resolution. These videos can be filmed with that resolution and speed in AVCHD Progressive (MPEG-4 / H.264) format or at 30p in MP4. Like the rest of the LUMIX lineup, you've got a dedicated video recording button so that you'll be able to take photos as you're shooting movies, and you've got Dolby Digital Stereo Creator onboard to make sure your sound is tip-top.
This device brings a zoom noise reduction system with Auto Wind Cut so you can block out most of the background noise you've normally got from wind. Along the same lines as the time lapse feature mentioned above, you've also got a Creative Video mode that allows you to set the camera's shutter speed as well as aperture, bringing on your creative side in a host of new ways with slow or fast motion and focus on a range of objects at different distances.
Format and Accessories
You'll also be able to utilize the LX7's ability to shoot in RAW or RAW+JPEG formats, HDR or Panorama Shot mode, or work in 3D Photo mode. You'll be able to fix up your photos inside the device with Creative Retouch, and you've got the options of Aspect Brackets or White Balance Brackets while shooting as well.
The LX7 is bringing on a whole collection of accessories with it to keep you on top of every shooting situation. Your built-in hot shoe up top of your camera is the place where you'll be connecting basically everything, this including the following:
• Tilt-Shift Live View Finder: DMW-LVF2
• External Optical View Finder: DMW-VF1
• Filter Adaptor: DMW-FA1 NEW
• MC Protector: DMW-LMCH37
• ND Filter: DMW-LND37
• PL Filter: DMW-LPLA37 NEW
• External Flash: DMW-FL220 (GN22) / DMW-FL360 (GN36) / DMW-FL500 (GN50)
• Genuine Leather Case: DMW-CLX7 NEW
• Battery Pack: DMW-BCJ13
Price and Release
The Panasonic LUMIX DMC-LX7 will be popping up soon in two different colorways: black and white (as seen above and below). You'll be able to see pricing and availability information 30 days prior to the release date, which we're sure will be coming up extremely soon!
[jj-ngg-jquery-slider gallery="55" effect="fold" html_id="LumixLX7" width="600" height="440" max_pictures="32"]