Panasonic Lumix GX1 with X-series lens appears in leaked photos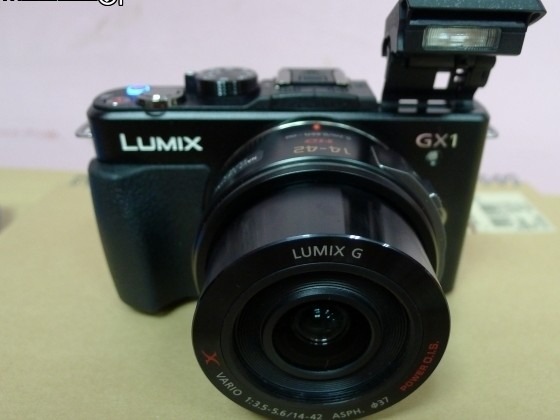 The next in one of SlashGears camera series of choice has appeared in a couple of photos straight out of Taiwan – this is the DMC-GX1, and depending on how awesome it ends up being, we might have to switch up our 2011 Holiday Gift Guide – you never know! Of course it would be from previous Panasonic models to this new one, note that – what we've got here is a Lumix GX1, a Micro Four Thirds shooter that's sporting one of those fabulous X-series lenses we saw in August of this year. Is this our next every-event device?
These photos of the GX1 come from the forum by the name of Mobile01 based in Taiwan and don't reveal one whole heck of a lot of information about the next-generation photo and video collection device. What we can see is that the camera is still quite compact, contains its own built-in flash, and will, quite obviously, be able to work with the X-series of Lumix lenses. Inside you'll find stereo microphones, full HD video recording, and what's said to be a complete lack of an electronic viewfinder. Wild!
There are also a few rumors floating around regarding this camera, and remember before you read that these are completely unconfirmed, but exciting: a 16 megapixel sensor, a completely new and improved image processor, and up to a massive 12,800 ISO. More than likely we'll hear a lot more about this device inside November, early November if the stars align. Can't wait!
[via TIMN]