Panasonic LUMIX GX1 official: 16MP, Full HD, 0.09s autofocus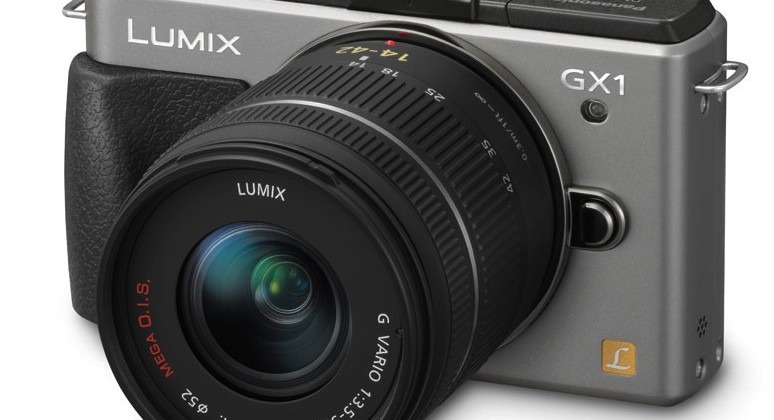 Panasonic's second camera of the day doesn't record 3D like the LUMIX DMC-3D1, but the Panasonic LUMIX DMC-GX1 is the interchangeable lens camera many keen photographers have been waiting for. Packing a 16.01-megapixel Live MOS sensor and Panasonic's Venus Engine, a 3-inch touchscreen, 1920 x 1080 60i HD AVCHD video recording and 0.09 second autofocus, the LUMIX GX1 works with the existing range of Micro Four Thirds lenses and will go on sale in mid-December.
There's a redesigned grip and casing, with improved texture for easier grip, while Panasonic is also pretty proud of its customization options, including two user-configurable settings options on the mode dial, two buttons and two menu tabs that can be preset to each photographer's most commonly used features. 12800 ISO and touch-autofocus is supported, along with the ability of the camera to reconfigure a focus-lock if the subject moves while the shutter release is half depressed.
A built-in flash is present and an optional external viewfinder supported – the tilt-shift Live View Finder DMW-LVF2, (approximately 1.4x and 1,440,000-dot equivalent, 100-percent field of view) - while a dust removal system promises to keep your lens clean. An integrated level and 11-percent longer battery life than the LUMIX G3 round out the key specs.
Both black and silver versions of the Panasonic LUMIX DMC-GX1 will go up for grabs in mid-December, with the body-only option priced at $699.99. There'll also be a range of kits, including the DMC-GX1-X with the LUMIX G X VARIO PZ 14-42mm / F3.5-5.6 ASPH. / POWER O.I.S (H-PS14042) lens for $949.99, while the DMC-GX1-K with the 14-42 standard zoom will be $799.99.