Panasonic LUMIX G5 official with next-generation hardware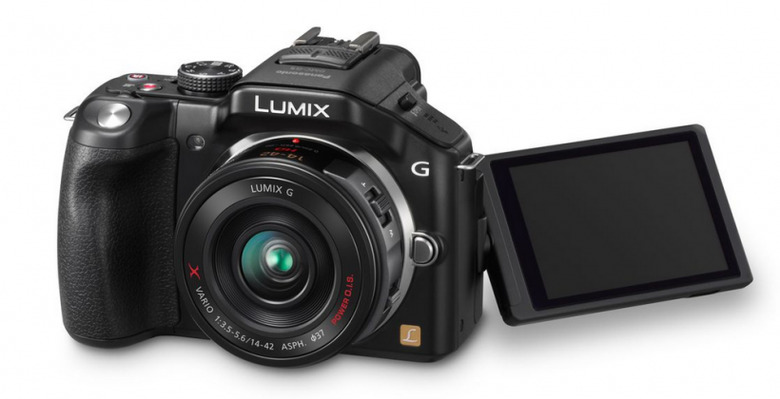 Today Panasonic has introduced the latest in their G series of cameras, the LUMIX DMC-G5, complete with a newly-integrated 16.05 megapixel Live MOS sensor and their own Venus Engine for ultra high quality images and video. This camera brings all of the greatnesses of previous G series models with a lightweight, compact body, precision AF (Auto Focus), and a built-in flash. As with the rest of the LUMIX G series cameras, this model also uses Contrast AF, that allowing the focusing of the camera on subject matter to be controlled by the image sensor inside the device.
Processing and Controls
This model features a redesigned Venus Engine that will bring you next-level signal processing capabilities. You'll have what Panasonic promises will be both crisp and clear images in both video recording and photos whenever you shoot. With the LUMIX G5's precision AF working with its high-grade lens selection, you'll have fabulous white balance as well as lifelike image rendering plus a perfect balance of high resolution with little to no noise across the grid – all of this equalling out to create highly faithful color reproduction for both photo and video.
NOTE: Have a peek now at our hands-on experience with this and several other Panasonic devices released this as well!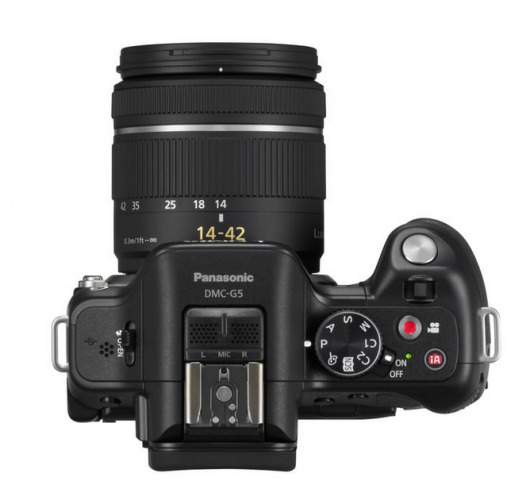 The LUMIX G5 doesn't only have fancy gear on the inside, it's got a slightly modified set of controls on the outside as well. You've got what Panasonic is aiming to be a stress free experience with user-tested controls made so that you can concentrate on shooting rather than flipping and flopping your way through an a future album. To start this party off right, Panasonic added a function level near the shutter released for direct adjustment of exposure, zoom, or aperture control. This level can also be used to magnify images in playback mode and flip pages in your menu.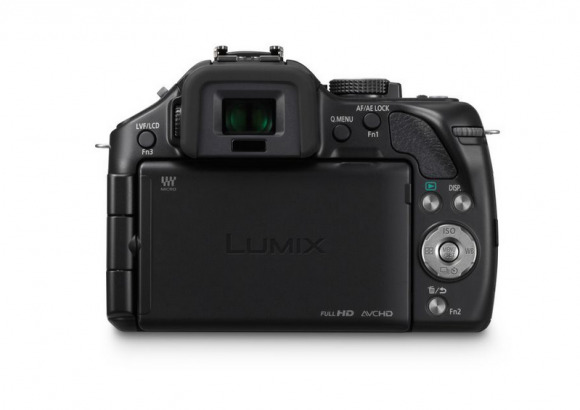 This function lever is also available for use with the turn-and-push rear dial to allow you adjustments of major shooting settings as well. All of this, again, is set up so that you have a simple and quick-access experience.
Auto Focus
For those of you that aren't a fan of the manual focus lenses of the world, the LUMIX G5 continues the G series' legacy of Auto Focus greatness with Contrast AF, that again being focusing controlled by the image sensor. This system has higher accuracy, especially with a bright lens, than the Phase difference system AF. This unit also includes full-area Touch AF for focusing on any point in your field of view, and Speed AF with undeniable quickness in locking on to a subject.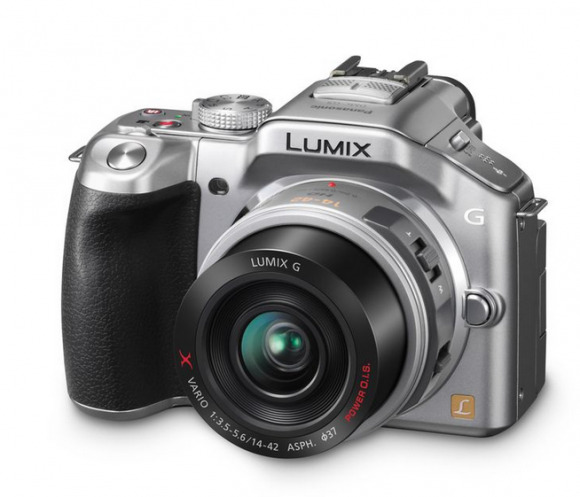 And while we're on the subject, capturing fast-moving objects will be much more accurately done with not only Touch AF control, but with bust shooting at six frames per second at anywhere up to 16.05 megapixel full resolution.
View Finders
The screen you'll be looking at all this through is a a massive 1,440,000-dot equivalent LVF (Live View Finder) – quite bright and bringing you approximately 100% of your field of view. They say approximately because for all of science and engineering's greatness, they still can't guarantee perfection in real-world translation of images through screens – imagine that! NOTE: Panasonic didn't tell us that, it just makes sense, science-wise.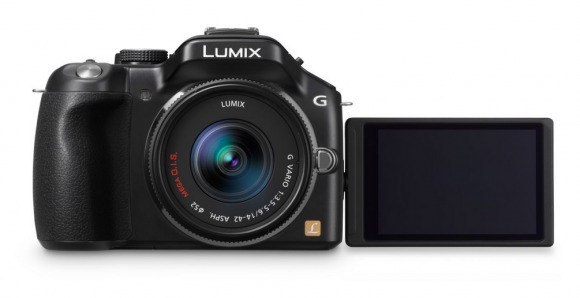 This LVF works in combination with the device's LCD screen and the G5's built-in eye sensor to bring you automatic switching between the two. This system also works with Eye Sensor AF, automatically focusing in on a subject when you look into the EVF for "spur-of-the-moment shooting opportunities." The screen on the back is that 920,000-dot high resolution LCD we just mentioned, with tilting 270 degrees up and down and, again, bringing you approximately 100% field of view. This panel is also a touch screen and you've got the ability to work with both the LVF and LCD simultaneously for what Panasonic encourages as "more intuitive shooting."
Fun fact: the new Electronic Shutter mode added to this model allows silent operation for when you're shooting subjects where silence is necessary.
Video
The LUMIX G5 is capable for picking up high-resolution full-HD 1,920x1,080 60p video in AVCHD Progressive (that being MPEG-4) or MP4 format. This unit of course utilizes Touch AF to focus in on subjects as the video is being recorded, and you've got a Extra Tele Conversion function as well that'll extend your zoom range Max 4.8x with little to no deterioration of image quality. Just like past LUMIX G series cameras, you've got a dedicated video record button so you can record video while you're snapping photos with your shutter button at the same time.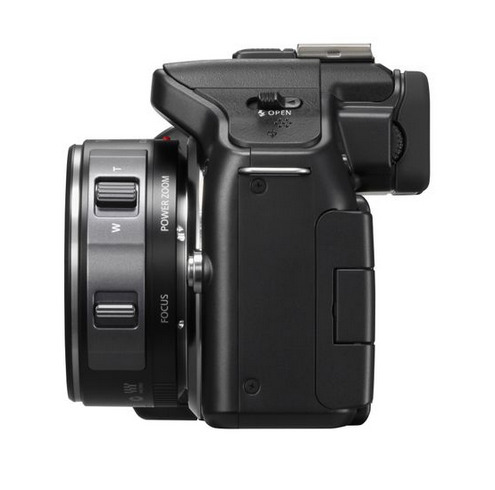 Sound quality for video will be high-quality with integrated Dolby Digital Stereo Creator and you'll have noise reduction with the camera's Wind Cut function as well.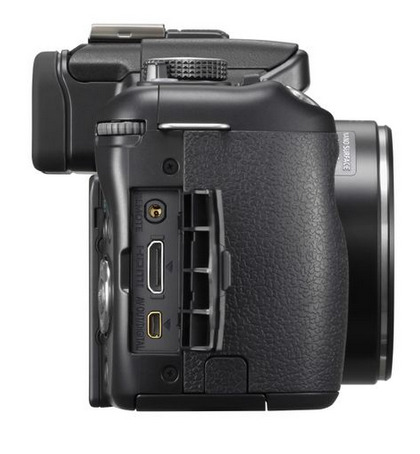 Creative Control
There is a series of special effects you can implement on your shots in Creative Control Mode on the LUMIX G5. This camera has 14 filters – that being a bump up from the 5 included on the most recent G series unit. These include Expressive, Retro, High Key, Sepia, Hi Dynamic, Miniature Effect, Star Filter, Dynamic Monochrome, Impressive Art, One Point Color, Cross Process, Low Key, Toy Effect, and the always lovely Soft Focus.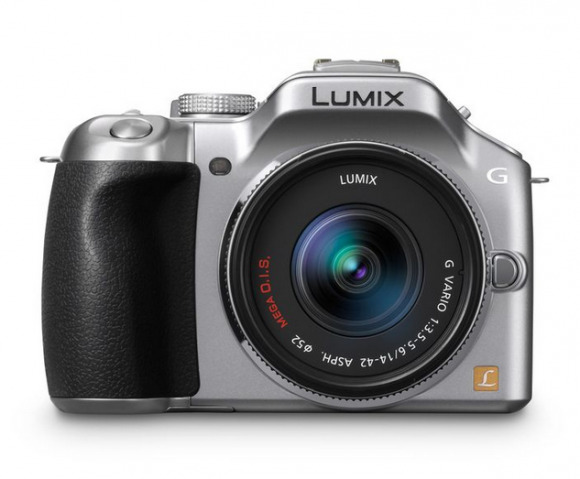 These filter effects can be previewed in real time on the device's LCD display with Live View mode, and the camera's Intelligent Auto / iA Plus modes suggest filters that might look best in any situation if you ask them nicely. With Intelligent Auto Plus mode you're also able to adjust the defocusing area in the background as well as have control over white balance and exposure compensation in your shots. Intelligent Auto mode will also bring you flexible control when you're using such automatic shoot assist functions as the following: Intelligent D-range Control, Face Recognition, Intelligent Scene Selector, AF Tracking, and Intelligent ISO Control.
For the Newbies
Users who are new to interchangeable lens system cameras are going to have one whole heck of a lot easier time jumping in with the LUMIX G5 due to its Scene Guide feature. This system brings up 23 different sample photos captured with the device by professional photographers that can be selected by the user as it matches with the environment in which they're about to shoot. When they select one of these 23 samples, the camera is set to the pre-selected parameters that best fit the situation. This mode also includes technical advice, recommended interchangeable lenses, and procedures for the user to learn their device as quickly as possible.
Pricing and Availability
You'll be able to pick up the Panasonic LUMIX DMC-G5 (aka the LUMIX G5) in black, white, or silver in a selection of kit combinations. Pricing and availability have not yet been revealed, though Panasonic promises 30 days warning before they're ready to ship the product – you'll know then!
Meanwhile have a peek at the gallery above and below as well as our hands-on experience with this device along with the rest of the Panasonic hardware revealed this week!
LUMIX G5 Gallery
[jj-ngg-jquery-slider gallery="53" effect="fold" html_id="LumixG5" width="600" height="440" max_pictures="32"]