Panasonic LUMIX G5, LX7 and FZ200 leak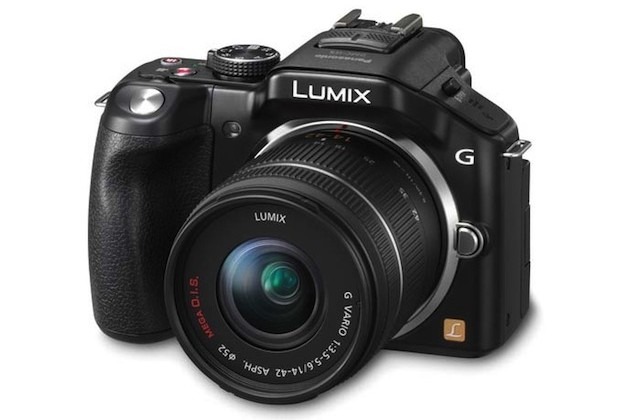 A selection of new Panasonic LUMIX digital cameras have leaked, with the G5 Micro Four Thirds leading the way. A 16-megapixel interchangeable lens camera, the LUMIX G5 will be offered with a 12-35mm f/2.8 Power O.I.S zoom and a 45-150mm f/4 lens, according to a hastily-yanked article at The Telegraph, with pictures to match courtesy of 43 Rumors.
The G5 also has a fold-out  3-inch display and, judging by the leaked image, a stereo microphone for video recording, which it can shoot at up to Full HD. According to the newspaper, it will use Panasonic's Venus Engine VII for processing, and supports up to ISO 12,800.
As for the other cameras in Panasonic's new range, the paper also outs the DMC-LX7 and DMC-FZ200. The LX7 is a new flagship compact, with an f1.4 Leica lens in front of a 10.1-megapixel sensor. On the back is a 3-inch display, and it can shoot Full HD video and up to 12,800 ISO stills, with availability in September.
The FZ200, meanwhile, is a flagship bridge camera, with a 25-600mm optical zoom lens and a constant f2.8 aperture. It will drop in late August or early September, the paper says, replacing the Panasonic FZ150 of last year.
Pricing is unknown for the LX7 and FZ200, though the newspaper reports that the G5 will start at £599 ($936) and rise to £879 ($1,374).
[via The Verge]