Panasonic Lumix DMC-GX85 has a host of stabilizers for a steady shot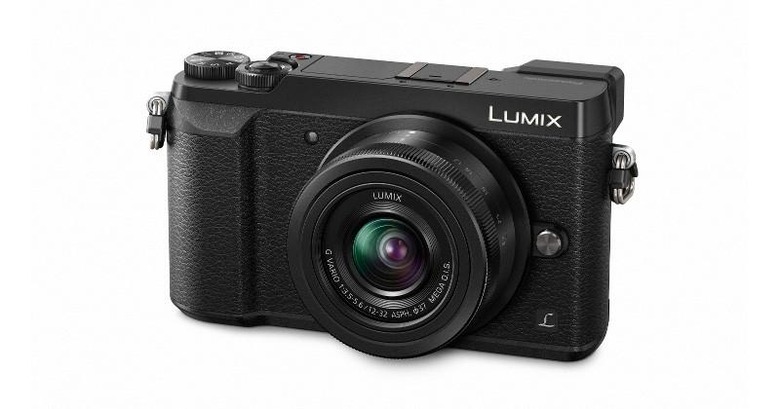 July last year, Panasonic unveiled the Lumix GX8, boasting of a new Dual Image Stabilizer, the first in a single lens mirrorless camera. Carrying on that tradition, the Lumix DMC-GX85 host the same stabilizers, combining the dual I.S. with the usual Optical Image Stabilizer (OIS) and even a Body Image Stabilizer (BIS) to deliver the steadiest shot, no matter the situation or lens used. Boasting of the same Contrast type AF and Venus processing engine, the GX85 crams all those latest features in a compact body and a price tag that won't scare off enthusiasts and hobbyists.
The GX85 combines three types of stabilizers to suppress blur better and compensate for shaky hands. Newest to DSLMs is the Dual Image Stabilization, here compensating for movement in 5-axis. There's also the usual OIS, this time with 2-axis action. And finally, there's a 5-axis Body Image Stabilizer which is like the last line of defense. As a Mirrorless Interchangeable Lens camera, the GX85 can be used with a wide variety of supported lenses. The BIS kicks in even when a lens with OIS is used.
That isn't the GX85's only talent, however. The little digital compact is capable of shooting both videos as well as still photos in stunning 4K. Supported video resolutions and frame rates include 3840x2160 at 30p or 24p and 1920x1080 at 60p. Together with the 16 megapixel Live MOS sensor, somewhat of a step down from the GX8's 20 megapixels, and the latest Venue Engine, photographers are promised crisper and more color accurate images, especially with the absence of a Low Pass filter.
The camera also has some special focusing tricks. Combining the Depth From Defocus technology of the Contrast-type AF and the camera's 4K capabilities, a Post Focus function lets users change the focus of the photo after it has been shot. This works by actually taking multiple shots with different focus points but with a single shutter release only. Users can choose the focus point during playback.
The DMC-GX85 has a 2764K-dot Live Viewfinder and 3.0-inch 1040K-dot touch monitor. The latter can be tilted up by 80 degrees and down by 45 degrees to make it easier to get high or low shots. Sadly, not complete 180 degrees for selfies.
The Panasonic Lumix DMC-GX85 will be available starting in May for $799.99. It will come in silver and black color options and with a 12-32 kit lens.