Panasonic Lumix DMC-GF8 puts even more emphasis on selfies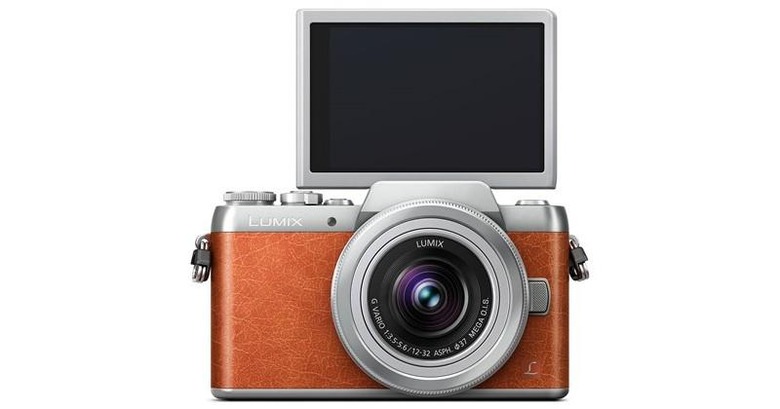 A new Panasonic digital single lens mirrorless camera (DSLM) has arrived in town and the camera maker is unabashedly marketing it not just to selfie lovers but, curiously, primarily to women as well. The follow up to last year's GF7, the new Lumix GF8 takes after its predecessor in the selfie department. But it tries to do one better, not exactly upping the specs, which are mostly identical, but by introducing new features available in selfie mode that could delight that kind of avid digital photographer.
In terms of specs, the GF8 and GF7 are almost like twins, except born a year apart. The Lumix GF8 has the same 16 megapixel Digital Live MOS sensor and Venus Engine that allows it to capture detailed images even in low light, especially with an ISO setting of up to 25,000. The Contrast type AF system promises to be fast and accurate, while Face and Eye Detection AF is a boon for selfies.
Video recording can happen at a max of 1920x1080, at both 60 or 50 fps rates. A Snap Movie Mode, records video in 2, 4, 6, or 8 second periods while shooting "moving photos".
Like the GF7, the Lumix GF8 has a 3-inch 1040K-dot LCD rear monitor that can be flipped 180 degrees to take out the guesswork in taking selfies.
What sets the GF8 apart from its older sibling is the amount of selfie-related real time adjustments and post-processing features available built into the camera. For example, while taking the shot, Smooth Skin makes the skin appear, well, smoother, while Slimming sharpens the subjects in 10 fine steps. A camera also automatically defocuses the areas around the face to make the face really pop out.
Even after the shot has been taken, the GF8 offers a few ways to refine, or even salvage, that selfie. Make-up Retouch allows the user to put on virtual makeup, choosing different foundation colors and areas to beautify.Aesthetic Retouch, on the other hand, offers effects like clearing the skin, whitening the teeth, and more.
Given the features, not to mention their name, the Panasonic Lumix DMC-GF8 is clearly targeted at the females of the species, though even males might find the camera's core features already tempting. The pink and orange color options might, again, be a bit gender-specific, but the silver and brown models are definitely more universal. No word yet on availability, especially in the US.
VIA: DPReview