Panasonic KX-PRX120 cordless home phone runs Android Ice Cream Sandwich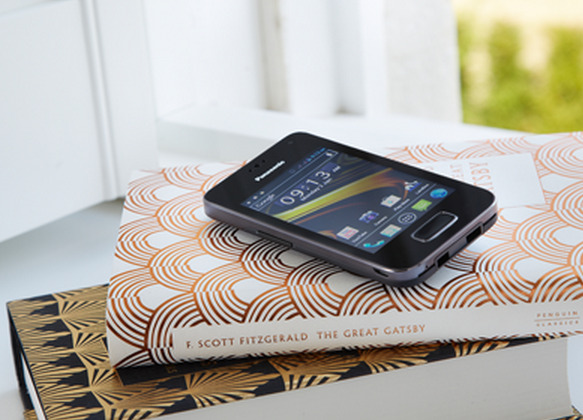 Though some of us have elected to make our smartphones our main phones, many still have a home phone line, and for those users, Panasonic has developed a cordless offering that brings Android to the landline. The KX-PRX120 looks like a slightly dated, thick smartphone, but functions as a standard cordless home phone, providing a touchscreen display and front-facing camera, among other features.
The cordless phone features a 3.5-inch TFT display with an HVGA resolution and support for multi-touch. As with a smartphone, the digital phone offers various connectivity options: Bluetooth, Wi-Fi, and GPS. The battery is a 1450mAh offering, though Panasonic doesn't specify how long of a battery life this provides.
There's no mention the internal storage in the handset, but users can save data and files on a microSD card via a storage slot. One nice benefit of the handset is a front-facing camera (0.3-megapixel), which allows users to use Skype or similar apps and hold a video conversation. Charging is achieved using a standard micro USD cable.
While Panasonic doesn't specify in its announcement whether the user will have access to the Google Play store, the icon is plainly visible in the image above, so we'll take that as confirmation. There's an answering machine functionality that allows for up to 40 minutes of audio storage, and a feature for blocking both incoming and outgoing calls that are unwanted.
There's a Caller ID feature, optional Key Finder, and the ability to register up to 6 handsets in total. Unfortunately, Panasonic didn't specify when the KX-PRX120 will hit shelves, nor how much consumers can expect to pay for it, but we'll keep you updated when more information is announced.
SOURCE: Panasonic