Panasonic HDC-TM350 and TM30 Full-HD camcorders stuffed with storage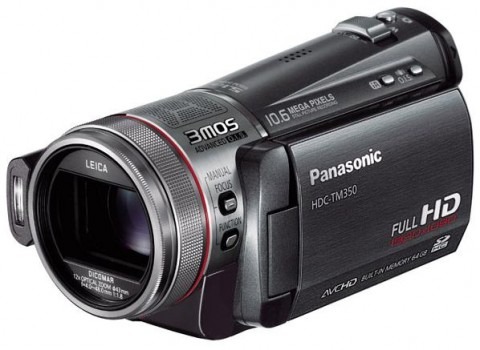 Hot on the heels of the Panasonic HDC-SD10 and HDC-TM10 Full-HD camcorders announced yesterday come two more Full-HD models from the company.  The Panasonic HDC-TM350 and HDC-TM30 each have integrated flash storage and an SDHC card slot: 64GB in the TM350, and 32GB in the smaller TM30. 
The Panasonic HDC-TM350 has a 3MOS 10.6-megapixel sensor and 5.1 channel audio recording, together with line-in and microphone sockets.  It has a 12x zoom, while the HDC-TM30 has a larger 16x zoom but a mere 2.1-megapixel sensor.  Still, it's just 227g, making it the lightest camcorder with 32GB of internal storage.
There's a title for the HDC-TM350, too, as it's the world's largest capacity Full HD camcorder; in fact with 64GB it can record a 16 hours of 1080p24 footage without even needing to turn to the SDHC slot.  Other features include a quick-start mode, subject tracking and pre-record.  No word on price for either model, but they're expected to land in Japan on June 25th.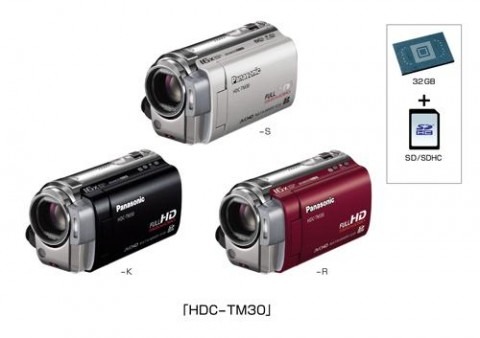 [via Akihabara]