Panasonic focus on 3D: Viera GT20 & VT20 3D plasmas, 3D VOD service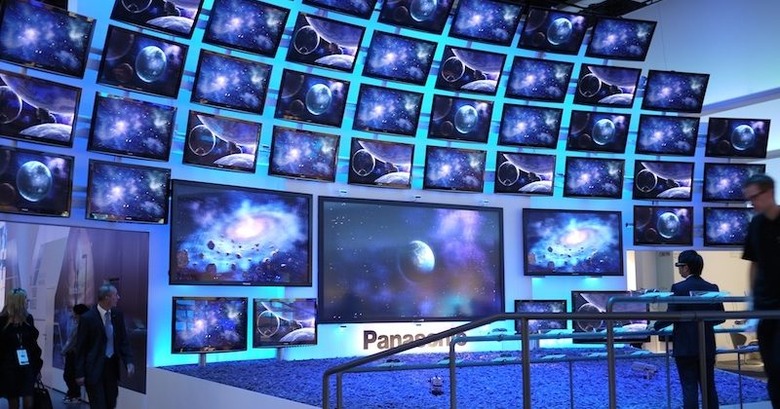 Panasonic's IFA 2010 press conference has just finished here in Berlin, and while we knew that the company would be concentrating heavily on 3D it was still surprising that they spent the whole time talking about their 3D home entertainment strategy.  Top billing went to the Panasonic HDC-SDT750 HD camcorder complete with the WV-CLT1 3D adapter lens, but there are also two new Viera 3D plasma HDTV ranges, plus news regarding the company's 3D content plans including games and video-on-demand.
The Viera HDTVs include the GT20 series – which initially will be 42-inches – together with the VT20 series – which will include 42-, 46-, 50- and 65-inch models – all supporting 600Hz and Full HD 3D.  They're also all THX Display certified, and support Viera Cast; the VT20 models are WiFi Ready, too.  They'll work with Panasonic's new 3D glasses, the TY-EW3D2 (available in three sizes), which are now rechargeable and more lightweight.
To accompany them, there are three new home theater systems, the SC-BTT755 and SC-BTT350 each with full surround sound and Blu-ray, and the SC-BFT800 wall-mountable Blu-ray player with 2.1 sound.
As for content, Panasonic is partnering with Ace-Trax to offer a 3D video-on-demand service that will be initially available in various European countries.  Titles – like The Last Airbender – will be priced at around £5.49 ($8.50).
Finally, Ubisoft took to the stage to confirm that not only are they using Panasonic kit to work on their 3D titles, they've set themselves the goal to have 50-percent of their new titles in 3D by the end of 2011.  The games will also work in 2D, of course.