Panasonic DMR-BS850 Blu-ray & Freesat DVR gets priced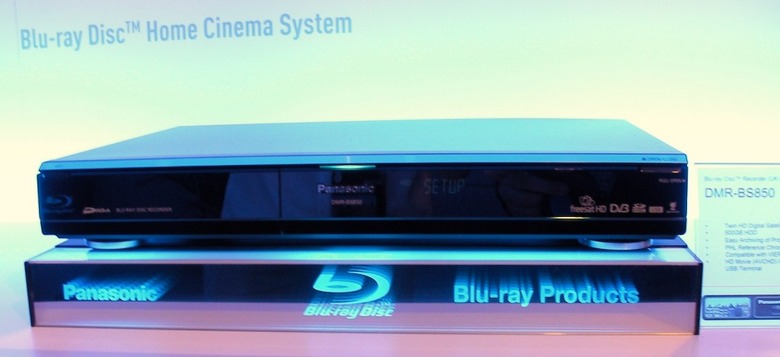 Panasonic have been showing off their combination DVR/Freesat/Blu-ray home cinema system, and it looks like enough to make anyone without access to the free-to-air Freesat satellite service weep with envy.  The Panasonic DMR-BS850 brings together a 500GB hard-drive, a Blu-ray recorder and two Freesat tuners, with full HD recording and more.
That "more" includes Panasonic's Viera Cast system, so that you can stream content across your network or from the internet, together with an SD card reader for instantly viewing images or video from a digital camera or camcorder.  There's also a USB port, for loading footage from a memory stick, and you can then burn content directly to a Blu-ray disc.
Obviously there's the usual ability to schedule recordings, watch live TV while recording something else, or pause TV when the phone rings or you're forced to answer a call of nature.  So the only hiccup, then, is the price, which according to Panasonic will come in at around £1,000 ($1,450).  That's a lot of money, but then you do get plenty of media playing, recording and shuffling equipment for your cash.