Panasonic 24.7mm-thick Plasma HDTVs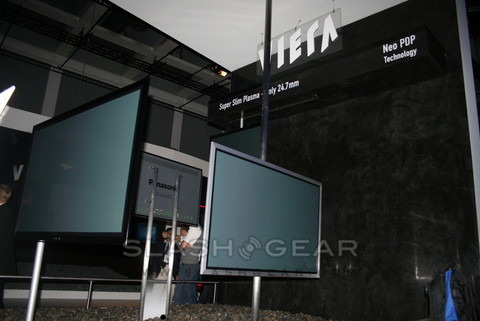 Panasonic has obviously been encouraging its VIERA plasma HDTV range to hit the gym, as the company showed up at IFA 2008 with two new prototypes measuring just 24.7mm deep.  The screens, in 50, 58 and 60-inch sizes, are a mere quarter of the thickness of current Panasonic plasmas.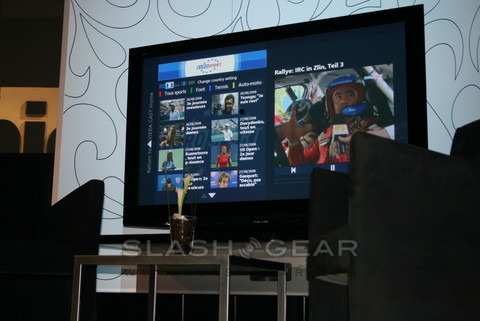 They're also half the weight, which makes wall mounting all the more straightforward.  Panasonic has included Wireless HD, meaning the plasmas could potentially only require a power cable in order to work.
The 50-inch prototype was first shown at CES 2008, but the 58 and 60-inch versions are apparently worlds-firsts.  Panasonic has given no suggestion of when we could see production screens based on this super-skinny technology.