Palm Pre hitting UK, Ireland, Germany & Spain by Christmas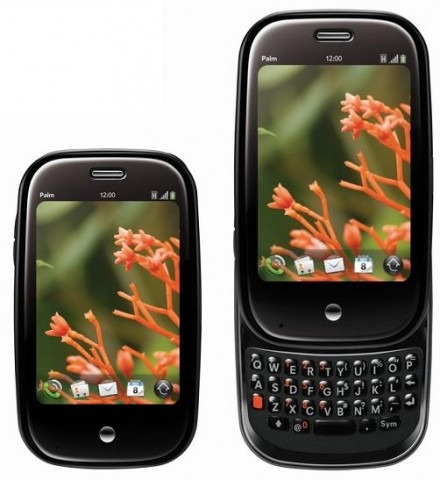 Hot on the heels of Palm's Movistar GSM Pre sighting comes confirmation from carrier O2 that they'll be offering the smartphone "in time for the Christmas holidays".  The handset will go on sale in the UK, Ireland and Germany on O2, with Spanish buyers getting the GSM Pre on Movistar.  As expected, the only hardware change has been switching to support HSDPA/UMTS.
Unsurprisingly, perhaps, there's no sign of any pricing information for the Pre in any of those four locations.  Nor do Palm clarify which bands the new handset's radios use, something we know AT&T and T-Mobile USA customers have been eagerly waiting to hear.
We're meeting with Palm this afternoon and will hopefully squeeze a few more details out of them.  Until then, the full press release is below and you can sign up for more information in the UK and Ireland here, Germany here, or Spain here. 
Press Release:
Palm Pre to Launch in Europe with O2 and Movistar

Palm webOS Phone to Arrive in UK, Ireland, Germany and Spain on Local Telefónica Networks

WINDSOR, England, Jul 07, 2009 (BUSINESS WIRE) — Palm, Inc. (Nasdaq:PALM) today announced that the Palm(R) Pre(TM) phone is scheduled to be available initially in the UK, Ireland and Germany exclusively on the O2 network, and in Spain exclusively on the Movistar network, in time for the holidays. Palm Pre, the first phone based on the new Palm webOS(TM) mobile platform, brings your information from the many places it resides – on your phone, at work or on the web – into one simple, integrated view.(1)

"Europe continues to be an important region for Palm, and we're proud to work with O2 and Movistar to spread the excitement Palm Pre has already ignited in North America," said Jon Rubinstein, Palm chairman and chief executive officer. "Since we showed Palm Pre at Mobile World Congress in February, there's been a great deal of anticipation for an announcement about European availability, and that day is here."

"We are fast becoming the home of the smartphone with the addition of the hotly-anticipated Palm Pre to our already extensive portfolio," said Matthew Key, chairman and chief executive officer, Telefónica Europe. "Our customers will be the first outside of North America to experience one of the most successful mobile devices of the year."

In its first weekend of availability in the United States, Palm Pre broke Sprint's previous first-weekend sales records. Palm Pre also is scheduled to debut in Canada with Bell Mobility in the second half of 2009.

Palm Pre introduces a breakthrough user interface and hardware design that makes it one of the most integrated and user-friendly mobile phones on the market. Featuring a smooth, elegantly rounded ergonomic design and a physical keyboard that slides out only when needed, Palm Pre is engineered to feel natural in your hand and comfortably small in your pocket. When closed, Palm Pre is ideal for phone calls, web browsing, music, photos and videos; when open, Palm Pre is optimized for email and text messaging. It provides an exceptional experience for phone calls, whether held to your ear, over speakerphone or via Bluetooth.

With its curved slider and gesture-controlled touch interface, Palm Pre fuses exquisite design with the revolutionary webOS software for fast access to content on the device or web. Invented exclusively for mobile use, webOS offers an instinctive user experience that seems to anticipate your needs.

Key Features and Benefits of Palm webOS

Palm Synergy(TM), a key feature of the new webOS, brings your information from all the places it resides into one logical view. You don't have to worry about tracking multiple calendars, contacts and messaging applications – Synergy seems to think ahead to bring you a more comprehensive and truly representative view of your life.

Linked contacts – With Synergy, you have a single view that links your contacts from a variety of sources, so accessing them is easier than ever. For example, if you have the same contact listed in your Outlook(2), Google and Facebook accounts, Synergy recognizes that they're the same person and links the information, presenting it to you as one listing.

Layered calendars – Your calendars can be seen on their own or layered together in a single view, combining work, family, friends, sports teams, or other interests. You can toggle to look at one calendar at a time, or see them all at a glance.

Combined messaging – Synergy lets you see all your conversations with the same person in a chat-style view, even if it started in IM and you want to reply with text messaging. You can also see who's active in a buddy list right from contacts or email, and start a new conversation with just one touch.

By smartly integrating your information, webOS seems to think ahead for you to keep you on top of the things that happen in your life, but that's just the first step. The platform's unique interface brings your information to you with the ease that only Palm can offer.

Run multiple applications at the same time – Palm's revolutionary webOS lets you manage multiple activities more effectively than any other mobile platform today. It lets you keep multiple activities open and move easily between them like flipping through a deck of cards. You can rearrange items simply by dragging them; when you are done with something, just throw it away by flicking it off the top of the screen.(3)

Information at your fingertips – Finding what you need is easy with universal search – as you type what you're looking for, webOS narrows your search and offers results from both your device and the web.(4)

Intuitive and unobtrusive notifications – When important things come up or new updates arrive, you'll receive notifications with a diplomacy that's a radical departure from other mobile platforms. For example, if you receive a text message or email, a scrolling notifications bar at the bottom of your screen lets you address it right away or leave until later. webOS alerts are one step ahead, ensuring that you never miss a thing, but never lose your place or train of thought.

Palm Pre Specifications

HSDPA/UMTS with EDGE/GSM

Integrated GPS(5)

Large 3.1-inch touch screen with a vibrant 24-bit color 320x480 resolution HVGA display

Gesture area, which enables simple, intuitive gestures for navigation

Slide-out keyboard (QWERTY in UK, Ireland and Spain, QWERTZ in Germany)

Email, including support for corporate servers with Microsoft Exchange(2), as well as personal email support (POP3, IMAP)

Robust messaging support (IM, SMS and MMS capabilities) (3)

High-performance, desktop-class web browser

Great multimedia experience and performance (pictures, video playback, music), featuring a 3-megapixel camera with LED flash and extended depth of field, and a standard 3.5mm headset jack

Bluetooth(R) 2.1 + EDR with A2DP stereo Bluetooth support

8GB internal memory (~7GB user available)(6)

USB mass storage mode

MicroUSB connector with USB 2.0 Hi-Speed

Proximity sensor, which automatically disables the touch screen and turns off the display whenever you put the phone up to your ear

Light sensor, which dims the display if the ambient light is dark, such as at night or in a movie theater, to reduce power usage

Accelerometer, which automatically orients web pages and photos to your perspective

Wi-Fi 802.11 b/g(7)

Ringer switch, which easily silences the device with one touch

Removable, rechargeable battery

Dimensions: 59.57mm (W) x 100.53mm (L, closed) x 16.95mm (D)

Weight: ~135 grams

An array of compelling accessories also will be available for Palm Pre, including the first inductive charging solution for phones (sold separately). Simply set Palm Pre down on top of the elegantly designed Palm Touchstone(TM) charging dock without worrying about connection, orientation or fit. Palm Pre is active while charging, so you can access the touch screen, watch movies or video, or use the speakerphone.

Availability and Pricing

Palm Pre is scheduled to be available initially in the UK, Ireland and Germany exclusively on the O2 network, and in Spain exclusively on the Movistar network, in time for the holidays. Pricing for the phone has not yet been determined.

Customers who would like to register to receive additional information about Palm Pre and be notified when it's available can register at:

UK and Ireland: http://www.palm.com/uk-pre-notify

Germany: http://www.palm.com/de-pre-notify

Spain: http://www.palm.com/es-pre-notify

About Telefónica

Telefónica is one of the world's largest telecommunications operators by market capitalisation. Its activities are centred mainly on the fixed and mobile telephony businesses, while its broadband business is the key growth driver underpinning both. It operates in 25 countries and has a global customer base of 260 million. Telefónica's growth strategy is focused on the markets in which it has a strong foothold: Spain, Europe and Latin America. Telefónica is a 100% private sector company with its shares listed in Madrid and other stock exchanges and more than 1.5 million individual shareholders.

About Palm, Inc.

Palm, Inc. is a leading mobile products company, creating instinctive yet powerful mobile products that enable people to better manage their lives on the go. The company's products for consumers, mobile professionals and businesses include Palm(R) Treo(TM), Palm Pre(TM) and Palm Centro(TM) phones, as well as software, services and accessories.

Palm products are sold through select Internet, retail, reseller and wireless operator channels throughout the world, and at Palm online stores (http://www.palm.com/store).

More information about Palm, Inc. is available at http://www.palm.com.