Palm Pre hands-on at CTIA 2009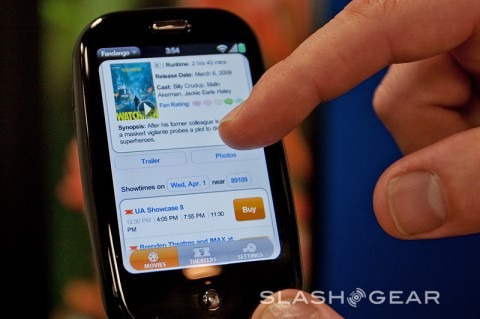 Over at our sibling site My Pre, CTIA was always going to be about just one handset: the Palm Pre.  They've done themselves proud, too, with a wealth of new coverage, photos and video of the handset in action, together with details of some of the software that's available for the Pre. 
Full details after the cut, plus photos and video
There are details and a demo of the contacts app, making a call and a general overview, as well as some of the third-party content including Sprint TV, Fandango and Pandora.  There's also new details on the Pre's Amazon music store.
For the full Palm Pre CTIA 2009 coverage, head over to My Pre.  There's video of the contacts and Fandango apps, among others, and we've embedded the FlightView demo – an app which we're told will already be on the Pre, and which costs $9.99 from the Apple App Store – below.