Palm: Can you say "webOS acceleration"?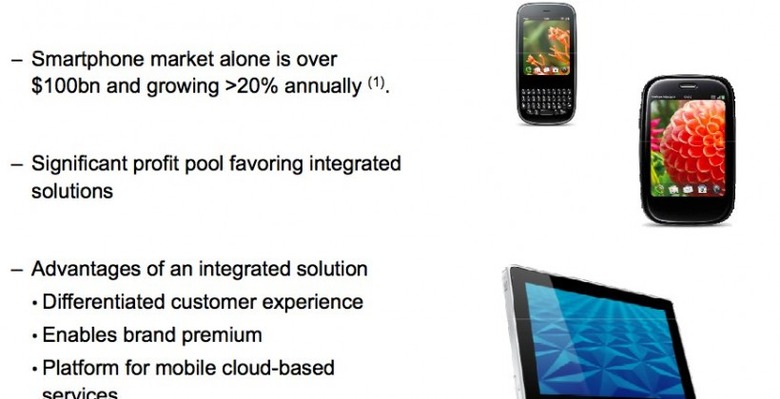 All eyes are on Palm and HP today, as a $1.2bn acquisition is announced that will see the webOS platform slot neatly into the HP fold.  Of course, the big question is what will HP do, exactly, with the well-respected OS; we're likely to hear more details at the imminent HP investor call, but over at the official Palm blog they're giving what looks to be a big hint: "webOS acceleration".
Palm's Jon Zilber points out that HP are the world's largest technology company, together with being "one of the most revered companies in all of tech-land".  Palm, he says, are "pretty excited, and pleased we surprised the world again" with the news.
We're now left wondering exactly where webOS will end up; obviously new smartphones are on the cards, with CEO Jon Rubinstein telling us Palm had a healthy roadmap already planned out, but HP are also looking to push back into the tablet sphere.  We've not been shy about our hope to see an iPad rival running webOS, so our fingers are crossed that HP are considering sideways moves with the platform too.