'Pacific Rim 2' adds John Boyega in lead role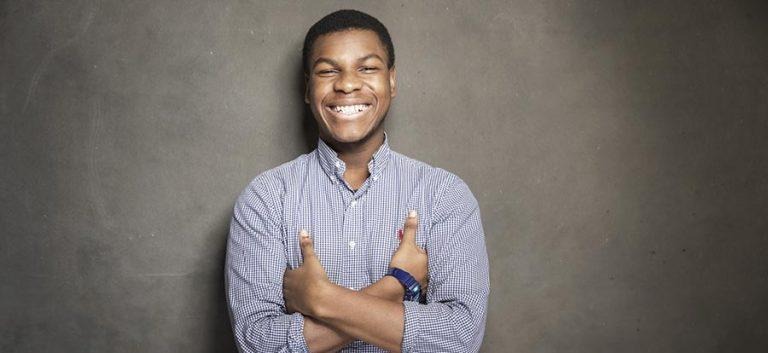 The movie Pacific Rim 2, which at one point had seemed doomed, will be happening and John Boyega of Star Wars fame will have the lead role. The movie is set to start production near the end of this year, and Boyega will be onboard as the son of Idris Elba's character from the fist installment. Pacific Rim world creator Guillermo del Toro praised Boyega, saying, "The Pacific Rim universe will be reinforced with him as a leading man ... The World saving the world was our goal and I couldn't think of a better man for the job."
The second Pacific Rim movie has been in the pipeline for a while — it was all the way back in 2013 that word surfaced about a written sequel, and some time later the project was given the go-ahead. The movie was set to arrive in theaters in April 2017, but in September 2015 a report surfaced claiming that a rift between Universal Pictures and Legendary Entertainment ultimately resulted in Pacific Rim 2 being halted indefinitely.
Whether it would continue or not wasn't known, but apparently things worked out and Legendary is proceeding with the movie. It isn't clear whether the movie will still be released in April 2017, though if reports that production will start in Q4 of this year, it seems unlikely we'll see it premiere so early next year.
Regardless, Boyega will be the central character when the movie does finally hit theater, and we'll also be seeing him (sooner, as well) in the movie "The Circle." Boyega made his first big screen debut with the cult hit "Attack The Block," but didn't become a household name until his role in "Star Wars: The Force Awakens."