Overwatch's Year of the Rooster event begins, see what's new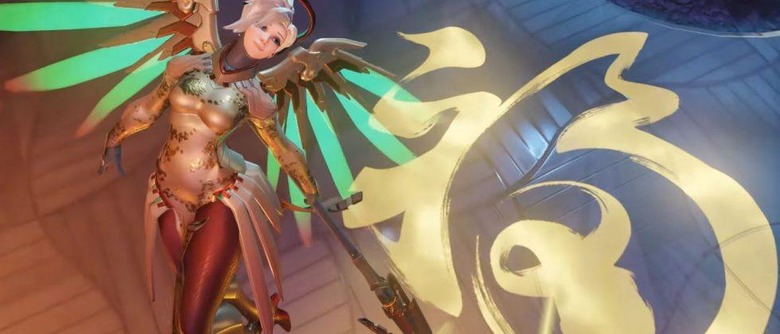 As we told you last week, Overwatch will be celebrating the Chinese New Year in style with a brand new Year of the Rooster event that kicks off today. If you're a fan of Overwatch, you probably know the drill by now. Maps will getting festive makeovers for the duration of the event, while Blizzard has added more than 100 new cosmetic items to the game that can only be obtained by earning (or buying) Year of the Rooter loot boxes.
Those cosmetic items can include anything from new profile icons and emotes to new victory poses and highlight intros, but by far the most sought after extras during these events are the new skins. The winter event – which just wrapped up a few weeks ago – had no lack of great themed skins for Overwatch's roster of characters, and it seems that the Year of the Rooster event will be no different.
You can see some of these new skins for yourself in the trailer posted below. Mei, Tracer, Reinhardt, Bastion, Mercy, and Roadhog are all among the characters getting new skins, but I'll leave a few secret so I don't spoil all the fun. However, I will say that Winston has an excellent Monkey King skin, so between this and his Yeti skin from the winter event, it's a good time to be a Winston player.
Of course, extra cosmetic items aren't the only to check out in Overwatch's Year of the Rooster celebration. It looks like the Lijiang Tower map is getting a makeover, and there will be a new brawl called Capture the Rooster to partake in. Capture the Rooster looks to be Overwatch's version of capture the flag, which should make for a pretty interesting game mode.
Overwatch's Year of the Rooster event runs from today until February 13. Just as well, Heroes of the Storm – another Blizzard game – kicks off its Lunar Festival today, so if you've a Blizzard fan in general, then you have a lot to look forward to. Which new skin is your favorite of the bunch?