Overwatch's Eichenwalde map revealed and previewed in new trailer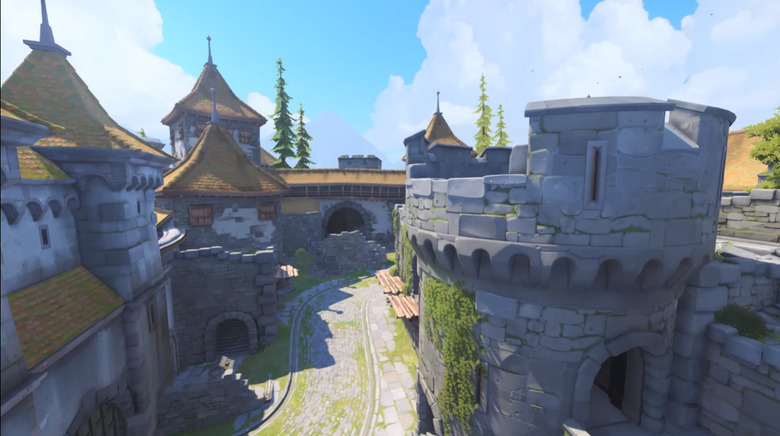 Overwatch has been getting quite a few noteworthy additions lately, from new loot boxes and game modes centered around the 2016 Olympics to the introduction of the new hero Ana. Blizzard is showing us today that it isn't done just yet, announcing Eichenwalde, the first new map for Overwatch since launch, at Gamescom in Germany today.
Set in an abandoned town outside of Stuttgart, Germany, Eichenwalde is an Assault/Escort hybrid map. The map features an old German castle and the surrounding town, and like the other maps in the game, Eichenwalde has its place in Overwatch lore. Once the site of an important battle during the Omnic Crisis, it appears players will be returning there to relive the past.
One team will be tasked with leading a battering ram through the town and into the castle, with the ultimate goal being to retrieve the remains of Balderich von Alder, the former leader of the Crusaders who met his end in the original battle at Eichenwalde. Like all other hybrid maps, the opposing team will first have to stop the first group from activating the control point with the battering ram, and failing that, stop them from delivering the ram to its destination.
So while this map may not be bringing any new game modes with it, the preview above does paint a rather nice scene for the countless battles that are sure to take place at Eichenwalde. Blizzard hasn't given an exact date for the launch of Eichenwalde, only saying that it'll go live in September. We'll likely be hearing more about the map shortly, so stay tuned.