Overwatch Competitive Play hits PC today, PS4/Xbox One next week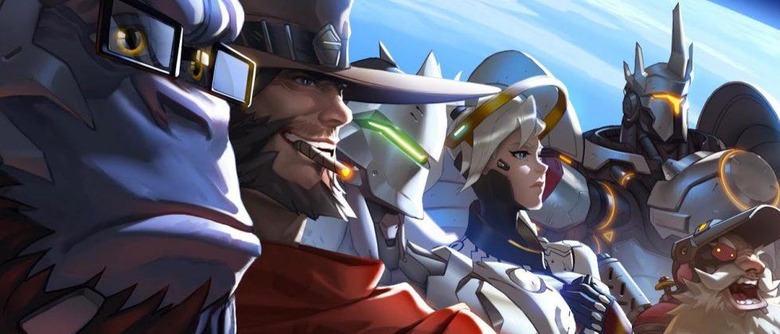 The long wait for hardcore Overwatch players is finally over! The new Competitive Play mode has arrived for Blizzard's hot new FPS, and that means ranked multiplayer matches with a focus on player skill and teamwork to overcome equally matched opponents. Unfortunately for players on PlayStation 4 and Xbox One, they still have to wait until next week. The update enabling Competitive Play is now available, but only for the PC version of the game.
Blizzard has already gone into detail about the changes made to Competitive Play following its brief trial during the Overwatch open beta in May. The gist is that seasons will now run for approximately two months, followed by a two-week break before the next kicks off. As Competitive Play is technically launching mid-season, the Summer 2016 Season will end on August 18th.
Aside from the season length, there's been modifications to the point system, a reduction in how often sudden death occurs, and penalties for those players with bad behavior or chose to quit match early. Blizzard has posted a full list of changes and details on the update in a forum post.
As for the PS4 and Xbox One versions of Overwatch, Blizzard doesn't have an exact date that Competitive Play will be available. "We can confirm that the patch is going through approvals right now on both platforms," the developer writes.
Overwatch director Jeff Kaplan has noted before that Competitive Play won't be perfect right from the get-go, but players can expect revisions and tweaks as the seasons progress. "Competitive Play is definitely one of those features that will take us a few iterations to get right, and by getting the system out there sooner, we can start making improvements based on your feedback sooner too."
SOURCE Blizzard