Blizzard details new Overwatch content including Competitive Play, characters, maps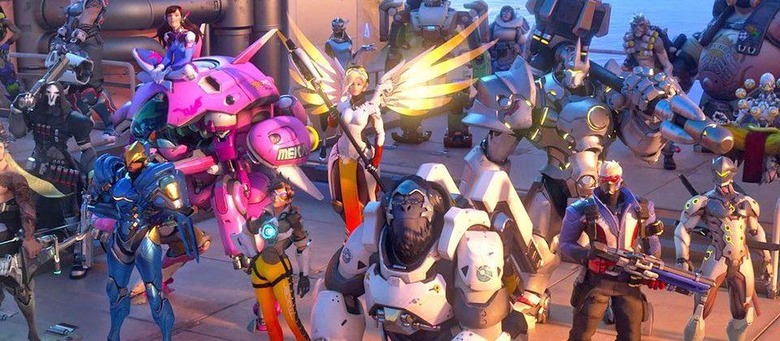 Now that Blizzard's new FPS hit Overwatch has been out for a few weeks and dug its claws into players, the developer has outlined what's coming down the pipeline over the next year in terms of new content and features. In a post on the Battle.net forums, game director Jeff Kaplan wrote about Competitive Play modes, new characters and maps, as well confirmed that these future additions will be part of free updates.
While there's still no firm release date, Competitive Play is still the developer's main focus right now. This is a different section of multiplayer aimed at serious FPS players who are more interested in ranked matches than overall casual play. Competitive Play made its debut during Overwatch's beta period, but was sent back to the drawing board after receiving heavy player criticism.
Kaplan says that Competitive Play is "really far along," and is getting multiple playtests daily. The developer is currently considering a Public Test Realm so the mode can be tested in a larger environment before a final release, but even then they expect the "first few seasons will require iteration on the feature," meaning there are likely to be tweaks and adjustments along the way.
Moving on, the next big thing on players' wish lists are new heroes and maps. While Kaplan confirmed that work has begun on one of each, there's really no timeframe yet for when they might be complete. "We also have some prototype heroes that may or may not ever see the light of day. We do a lot of prototyping ... I don't think we're at a point where I can really talk openly about the release schedule."
The single map has entered play testing and remains in active development, with artists working on bringing it to life. There are other maps that currently exist in the prototype phase, but they are still a long ways off from becoming available.
While the update was relatively light on details and specifics, this kind of information is pretty standard for the traditionally secretive Blizzard. "Obviously, there is a lot more going on — stuff I am forgetting to mention as well as some surprises," Kaplan noted.
SOURCE Battle.net