Overwatch Competitive Play changes revealed, still no release date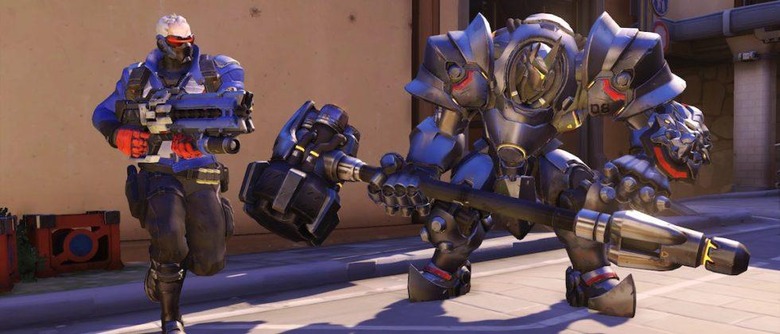 No more than a day after Overwatch game director Jeff Kaplan offered details about what new content players can expect over the coming months, he's followed-up with a developer update video that outlines the changes coming to Competitive Play. The game mode, which focuses on ranked multiplayer matches more suited for serious FPS players, is said to be nearing completion and has been greatly overhauled after its initial test during the Overwatch beta period in May.
Competitive Play received a lot of player criticism following the beta, and it appears Blizzard has been listening, offering changes to nearly all of the big issues. This includes the length of seasons, the frequency of sudden deaths, ways in which skill rating will go up or down, and how rewards will be unlocked.
Seasons in Competitive Play will run for about two and a half months, with a two-week break in-between. Kaplan explains this will make them more or less equivalent to real-world seasons, with the December through February play time being the winter season, for example.
During the beta, many players felt that overtime took play far too frequently, with Blizzard's data showing 35% of matches were ending in sudden death. Now this will take place far less often, in turn creating tension and excitement when it does, and it will take place on the same map.
The Assault game mode has also been tweaked, creating more back-and-forth between teams and reducing the quick map flips on certain arenas. As for ranking, it's no longer simply about progression, but instead focuses on skill. Players will be given a rank between 1 and 100, and this will be used to match them with comparable opponents.
The exclusive rewards that players can expect will be purely cosmetic, including player icons, sprays, and gold-colored guns. Higher-skilled players can earn these rewards much quicker than others, but there will be additional items reserved for only the best of the best.
Kaplan adds that Blizzard doesn't expect Competitive Play to be perfect right away, and that things will be adjusted as the first few seasons play out and player feedback is received.
SOURCE Blizzard