OUYA partners with MakerBot to bring DIY 3D-printed cases to gamers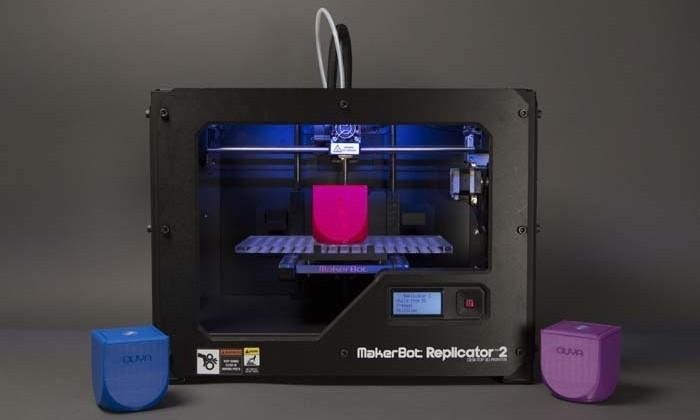 OUYA gaming consoles may already be set to launch starting tomorrow, but that isn't stopping the company from adding more features. OUYA and MakerBot have announced a partnership that will see the release of the 3D design files for the console's case. The template and the specs for the OUYA's case has been made readily available, which means that anyone with a MakerBot 3D printer will be able to make their own case for the gaming console.
You can download what they're calling the " "OUYA MakerBot 3D Printing Development Kit" from MakerBot's Thingiverse website, and then get started with crafting your very own OUYA shell. This dev kit will allow anyone to print cases, and users can add their own patterns and colors to the cases, making them unique and giving them a little personality.
The custom OUYA cases can be printed using PLA plastic on the MakerBot Replicator 2 Desktop 3D Printer, or if you're a more experience 3D-printing enthusiast, you can use the more-robust ABS plastic on a MakerBot Replicator 2X Experimental 3D Printer. To say the least, this takes open source to a completely new level.
While the OUYA will begin shipping tomorrow, only Kickstarter backers will receive their units. The general public will be able to grab their own OUYA console starting in June, and units will be available at various retail stores, as well as on Amazon and OUYA's website for $99, which isn't a bad price considering what the little box can do.