Ouya game console gets 10 more games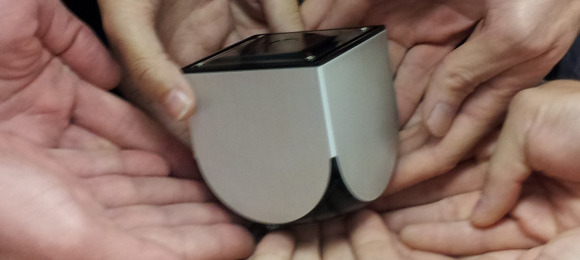 If you don't already know, there's about to be a new gaming console out on the market. It's called the Ouya, and it's an Android-powered, $100 gaming console that stormed past its Kickstarter goal a few months ago. Both Ouya and third-party developers are working hard to get a large sum of games on the new console before it launches in March.
Ouya announced that there will be ten new games coming to the console, on top of the games that the console will already offer. The company announced via Twitter what the ten games were: Fist of Awesome, MechKnight Chronicles, Syder Arcade, KidElectro, Space Runner, Legend of Dungeon, iMech Online, DustyRevenge, HolyShield!, and Starbound.
Most of these games you've probably never heard of, although Fist of Awesome involves punching bears, so we're assuming that a lot of these games are going to be pretty awesome. The developers of these ten games were also rewarded Ouya dev consoles of their own for free, in order to test out their respective games before it officially launches.
Ouya dev consoles will begin shipping out on December 28, as well as the console's software development kit, which will be made available for free to anyone. Ouya said that every console they will sell will essentially be a dev console, although they've been pointing out that the early dev consoles are "pretty special."
[via Engadget]