Outlook Preview updated: more useful, still worrisome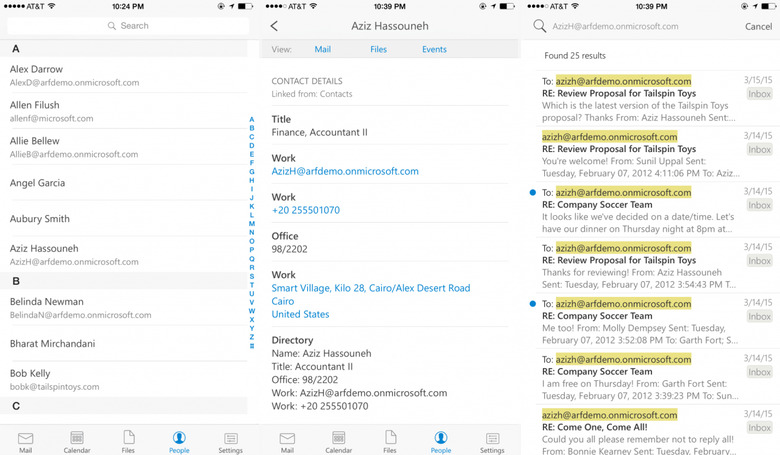 Continuing its push to have its core productivity software available in other platforms as well, Microsoft has just announced an update to its Outlook Preview app for both iOS and Android. Truth be told, the initial release was already impressive, for a first release, that is, supporting multiple email service providers and swipe gestures. Something perhaps unexpected of Microsoft. This update only makes things sweeter, with better contact handling, 3-day calendar views, and improved search. Sadly, it doesn't address one of the biggest concerns users and companies have with the app.
Outlook isn't just an email app as it also embraces other aspects of what is commonly referred to as PIM or Personal Information Management. In a nutshell, that means addressbooks and calendars also. The Outlook Preview's initial contact handling was basic at best. Now Microsoft has spruced it up a bit. Not only does a contact entry show you the common details, like name and e-mail addresses, it can also pool together emails to and from that particular contact. On Android, it can even display contacts that are stored locally on the phone even if they aren't in any email associated with the Outlook app.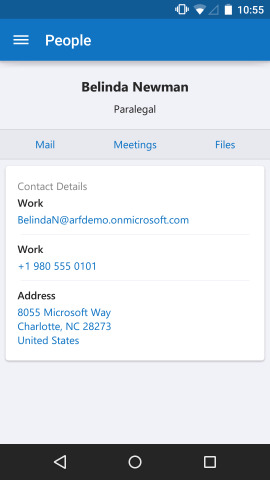 Outlook also does calendars and new to this release is a three-day view of your week. This gives you a somewhat broader glance of your time beyond a simple agenda or month view. This particular new view is somewhat amusing in the context of other mobile calendar apps. Google Calendar, for example, once sported a three-day week view but users have complained that it was actually too short, pushing Google to add a regular 7-day week view even for devices with more constrained screens.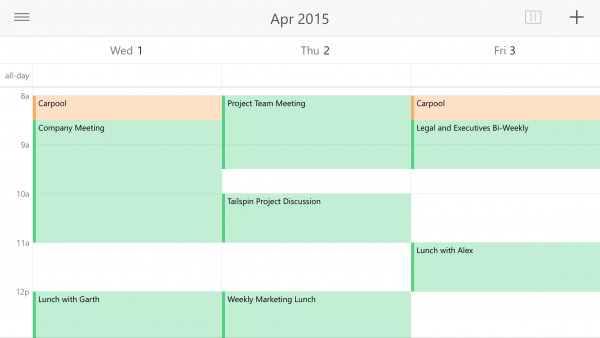 Microsoft has also improved the search experience, not by actually improving search but by enhancing how search results are presented to the user. In order to help users make sense of the load of search results, Outlook now highlights the search terms you used both in the subject as well as in the preview of the email, pretty much like how browsers or modern word processors highlight all matching search words.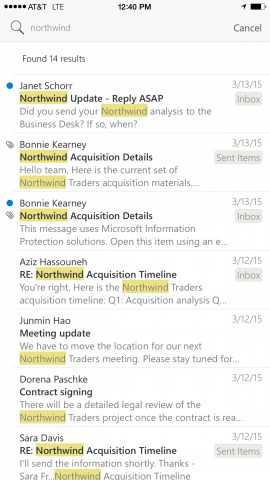 These and other new features and enhancements make Outlook, which is still in preview, a formidable contender in the mobile space. However, there is one complaint that Microsoft has so far failed to address to satisfaction. Outlook is basically a revamped Acompli app and it inherited the latter's privacy policies. That included storing email credentials, except in the case of OAuth-based email accounts, as well as indexing emails for the sake of search. The privacy policy has been updated late February, perhaps in response to those concerns. It now explicitly states that it only uses those to provide the email service. Though revised, it might still be a point of worry for those with deep privacy concerns, especially businesses.
SOURCE: Microsoft