OtterBox announces Defender Series cases for RAZR HD and Galaxy Tab 2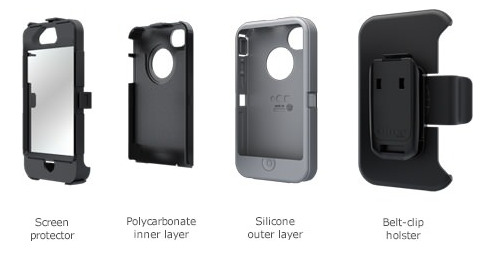 Gadgets are an unfortunate mix of expensive and fragile, with the wrong jostle, bump, or drop potentially sending your smartphone or tablet into an early grave. OtterBox creates a variety of cases designed to prevent these unfortunate incidents including the Defender Series. As of today, you can now pick up DS case for your Galaxy Tab 2 and Droid RAZR HD.
The OtterBox Defender Series cases feature triple-layer defenses against the many perils that can threaten your gadgets. Each case has a built-in display protector, as well as a mid-layer made from polycarbonate and an outer layer made from silicone. These layers are designed to protect smartphones and tablets from shocks and drops, and to keep dirt and debris out of the devices' various ports.
Also released is the Commuter Series case for the RAZR HD and the RAZR MAXX HD. The Communter Series case is similar to the Defender Series, offering a screen protector, mid-layer composed of silicone, and an outer-layer made of "strong polycarbonate." Neither the Defender Series, nor the Commuter Series are waterproof, however.
The Droid RAZR HD features a 4.7-inch Super AMOLED display with a resolution of 1280 x 720, and has 12GB of internal storage space. You can check out our review of the handset here. Meanwhile, the Samsung Galaxy Tab 2 features a 7-inch display with a resolution of 1024 x 600, as well as a dual-core 1GHz processor. Check out our review of the tablet here.