OTECH F1 quad-SIM cellphone is probably overkill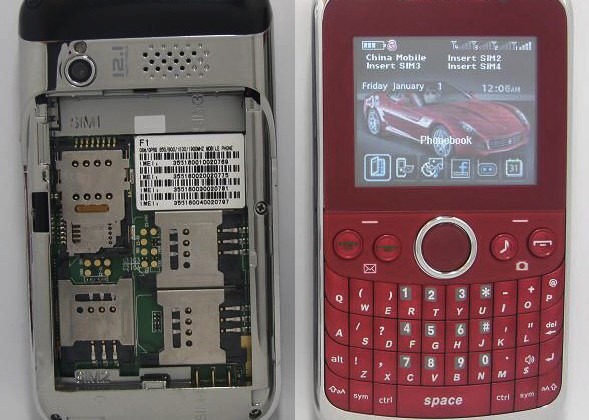 Dual-SIM phones are rare enough; is four SIM cards in a single handset just plain silly?  OTECH don't seem to think so; they've unveiled the F1, a quad-SIM QWERTY phone that keeps all the cards active at the same time.
Unfortunately, the rest of the handset doesn't quite live up to its voracious appetite for SIM cards.  It maxes out at GPRS, which means even if you have a SIM with an unlimited 3G data account you're not going to see decent speeds, and though the camera is labelled 12.1-megapixels, we seriously doubt that's actually the case.
Meanwhile there's a 2.4-inch touchscreen, PAL/NTSC/SECAM TV tuner, FM Radio and Bluetooth.  The OS has been skinned to look like a BlackBerry, too.  No word on pricing or availability.