OSVR enters consumer VR market with $400 headset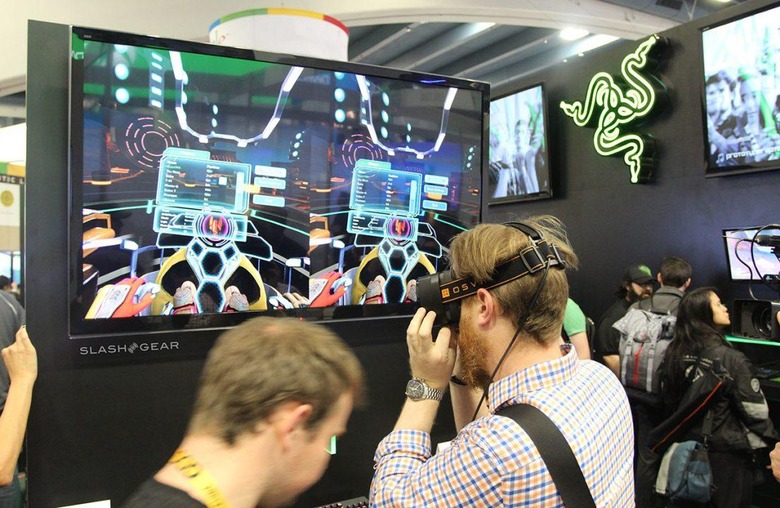 Taking on E3 2016 on the dawn of the first full day, OSVR have revealed their Hacker Development Kit 2. That's not just a developer device, but a full- blown consumer-ready virtual reality headset that's ALSO made for developers (and hackers), that'll cost users $399 right out the box. There aren't any controllers in the box, and you'll have to do some hacking to make it work with room-scale tracking, but it's basically all there – if you know what you're doing.
This headset has a 2160 x 1200 OLED display with a refresh rate of 90hz – the same as the other two major VR headsets revealed thus far, one by Oculus, the other by HTC/Valve. This device has a field of view of 110 degrees – just like its opponents, and it works with an accelerometer, gyroscope, magnetometer, and 360-degree (spherical) positional tracking.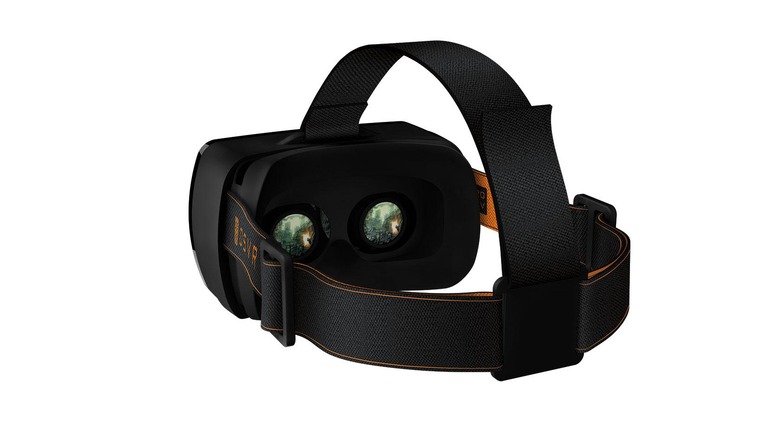 You'll connect to this headset with HDMI and will have both USB 2.0 and USB 3.0 connections. The tracking area for this headset is 8 x 9 feet, which is near what Oculus Rift has at 5 x 11 feet – but both are less than the room-scale 15 x 15 the HTC Vive provides.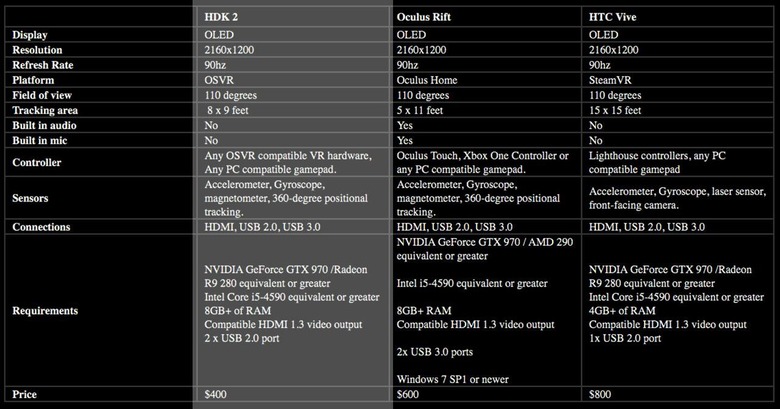 Requirements for this headset are basically the same as their opposition as well, needing an NVIDIA GeForce GTX 970 gpu or greater, or Radeon R9 280 or greater. This headset requires an Intel Core i5-4590 equivalent or greater, 8GB of RAM or more, and HDMI 1.3 video output – and two USB 2.0 ports.
We've had some experience with the HDK1 version of this headset over the past year or so. While it did occasionally feel a bit awkward at first, the availability of keen adjustments for eyes and comfort did come in handy. We also look forward to the OSVR group continuing to push open source compatibility on the rest of the VR ecosphere.
For those of you that've followed OSVR since the beginning, their appearance with Razer then should confuse you now. Back then it was positioned as a platform, not a competitor.
Things have changed just a tiny bit since then.