Apple has announced OS X Yosemite, the new version of its Mac platform, and its supercharged one of the most-used features of the OS: Spotlight search. Clicking the search icon in Yosemite's menu bar now summons a huge, clean search box into the center of the display, which can be used to not only hunt down local files, but give shortcut access to apps and online content.
As always, there's support for documents, applications, contact, calendar, mail, messages, and other files from Spotlight.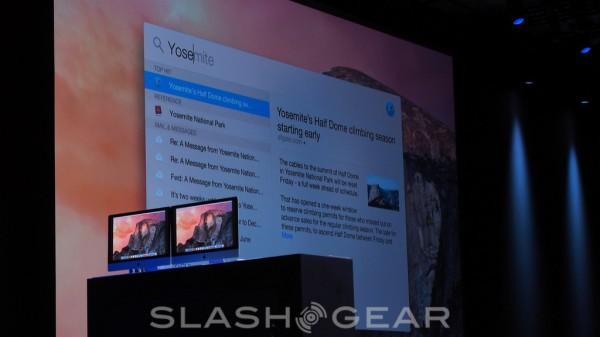 Search results begin to filter in as soon as you start typing a few characters, whether they be documents or people. The latter brings up not only contact details for the individual, but recent mail from them, events, and reminders.
Meanwhile, there's also integration with web search. During the demo, Apple showed how searching for "Yosemite" brought up Wikipedia articles on the location, along with multimedia results about it, and mapping information.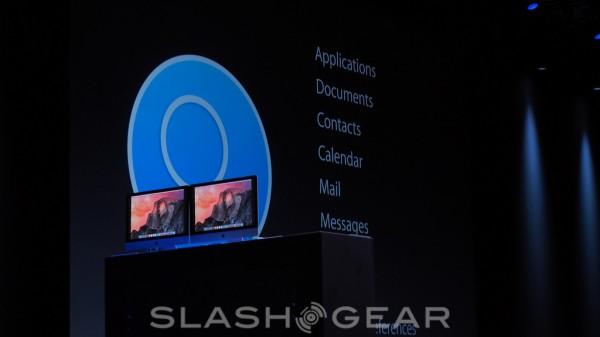 There's also Yelp reviews, and if you search for a movie you'll see reviews and local showtimes. iTunes is also integrated, so if you search for a movie or song you might see streaming or download content available there too.
Find all the WWDC 2014 news and more in the SlashGear Apple Hub