OS X Yosemite public beta 2 out, Apple still taking sign-ups
If you're anxious to try out Apple's new OS X Yosemite, you might be in luck. The company recently rolled out a second version of their desktop OS, which did what any good beta iteration does in tidying up the loose ends and squashing bugs. If you've yet to give it a shot, now might be the time; there are still sign-up spots available.
OS X Yosemite beta 2 seems to be the same as a previously released Developer iteration. Little upgrades can be found all over, like volume and brightness overlays becoming frosted like other windows, and those Yosemite-themed wallpapers we told you about previously are included as well.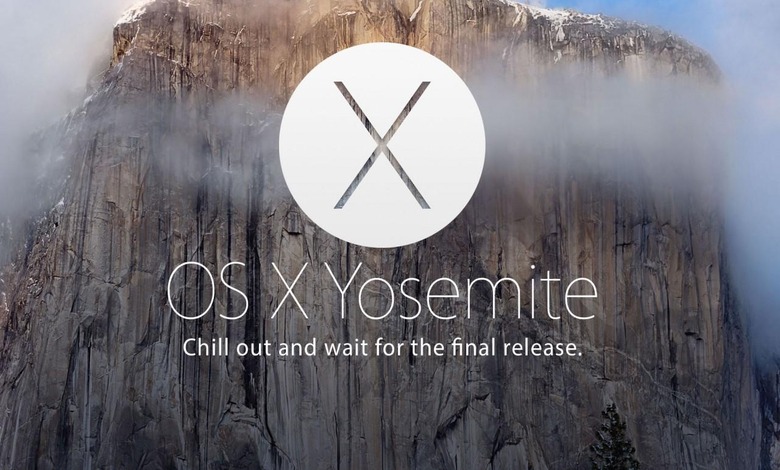 OS X Yosemite offers a new aesthetic punch, which brings it closer to iOS than ever before. Translucent windows, new icons, and a revamped notification center are all set to be finished this Fall, when Apple unveils the final build. Though this is beta — and we always caution against beta if you're not fond of headaches — it's a decent one.
Apple originally said the first million who asked to try Yosemite out would be able to. They've either extended that threshold to let more users give OS X Yosemite a shot, or it was never met, because you can still sign up. If you're interested, head over to the OS X Yosemite beta tester's page and give it a go. Just be sure you've backed up your system, in case something goes awry.